5 family-friendly cars that aren't minivans
By Kijiji Autos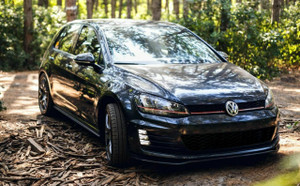 Having a family shouldn't mean we're destined to drive a minivan or an SUV.
For those who'd prefer something else, the market offers a number of appealing options. Here are five cars that might fit the bill for you and your family.
Mazda 5 
The Mazda 5 is the only vehicle in the Mazda lineup that hasn't been completely redesigned–and likely won't be–but is nevertheless worth considering. It seats seven and offers all kinds of space, including easy access to the back seats, with its dual rear sliding doors. It may look a bit dated outside and in, but people don't buy a Mazda 5 because it's pretty–they buy it because it's practical. The vehicle has a 4-cylinder engine that produces 157 hp and 163 lb-ft of torque. It comes with a 6-speed manual or 5-speed automatic transmission.
Kia Rondo 
Manufactured by Kia since 1999, the Rondo is a cute little car with seating for five or seven passengers. It's spacious and offers a decent amount of cargo space, although to maximize this space the two back seats have to be sacrificed in the seven-passenger model. It comes equipped with a 2.0 litre, 4-cylinder, 164 hp engine and is available with manual or automatic transmission.
Honda Fit 
The Honda Fit may not be a big car, but it's big on practicality. It seats five, and its rear seats can be folded in a variety of helpful ways. Fold them down to gain more space in the trunk, or fold them up to create enough space to slide in a bicycle. The Fit has a 1.5 litre, 4-cyclinder engine and is available with either manual or automatic transmission.
Ford Flex
I'll admit that this model is more SUV than car, but the Flex is often unfairly overlooked. It may not be the most attractive Ford to come off the assembly line, but it has plenty of other things going for it. It seats seven and offers a generous amount of trunk space, especially when the third row of seats is folded down. It's available with a choice of engine types, including a 3.5 litre, 365 hp V6 EcoBoost and is equipped with a 6-speed automatic transmission. It also comes with front or all-wheel drive.
Volkswagen Golf
The Golf offers family-friendly models as a great alternative to an SUV. Comfortable and above all spacious, they seat five passengers with ease and offer plenty of storage in the hatchback. A variety of power trains is available, as is manual or automatic transmission. If space is what you need but you're not interested in a minivan or SUV, the Golf makes a lot of sense.
Visit Kijiji Autos to find the car that's right for you.
Easily find your next ride on Kijiji Autos
Search now