6 Good Reasons to Buy a New Car
By Kijiji Autos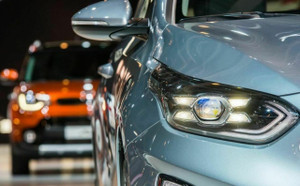 Buying a car is an important decision and there are excellent grounds for choosing a new vehicle over a used one. With the all-new Kijiji Autos, it's easier than ever to find the perfect car for you.
Here are 6 reasons that should reassure you about opting for a new car:
1. Reliability and longevity
No one wants to spend the next few years wondering whether their car will stand the test of time. Experts say that after style, reliability is the most important consideration when choosing a vehicle. The life expectancy of a new car, regardless of the make or model, is generally more than seven or eight years. You can browse Kijiji Autos by price, body type, mileage, category – all kinds of ways so you can find a new ride that matches your needs perfectly. Since you keep your car for a long time, the initial investment may be large, but it can pay off. In addition, your new car will have a more comprehensive warranty than a used one.
2. Safety
Nothing is more important than your safety and that of your loved ones. By opting for a new car, you'll be assured of having the latest safety features. Newer models are better built. They offer high-strength steel, which performs better in a collision, multiple airbags, and many on-board electronic safety components, both standard and optional. You'll find new SUVs, sedans, vans and pick-ups and more on Kijiji Autos – never have cars been better equipped with available safety features.
3. Technology
If you're a music fan or love gadgets, you'll be amazed at what you can find in new cars today. From navigation systems with traffic display to smartphone compatibility, new vehicles on the market offer all kinds of connectivity options. They also have on-board internet access, semi-autonomous driving assistance and more. You'll find cool tech on board many of the new cars on Kijiji Autos. It's all there for the geek in you.
4. Fuel efficiency and pollution
New vehicles have to meet stricter emission standards. As a result, they emit fewer greenhouse gases – none at all in the case of electric vehicles. To achieve this, manufacturers have reduced fuel consumption capacity and added stop-start technology, all without compromising the power of the vehicle. And you benefit.
5. Financial incentives
Buying a used car may allow you room to negotiate, but new vehicles often come with attractive incentives offered by the manufacturer. Depending on the time of year, you can save several thousand dollars on your purchase, add on some cool accessories, or benefit from a low-cost maintenance plan. Kijiji Autos has instant price comparison so you will know in a second if the car you love is under, over or fairly priced. If you're a recent graduate, you'll want to check out the rebates available, which can often lower the price by a few hundred dollars. You may want to start your search in Kijiji Autos' First Cars category.
6. Financing and insurance
If you can't afford to pay outright for a new car, you have several options, including leasing or getting a loan from the dealership or a bank. You could be the owner of a new car in just a few hours.
Whether it's to enjoy the latest model or take advantage of financing incentives, buying a new car is a great idea that offers a number of concrete benefits. So take a look at Kijiji Autos and find your next new car today.
Easily find your next ride on Kijiji Autos
Search now