How to buy your perfect vehicle in 5 easy steps
By Kijiji Autos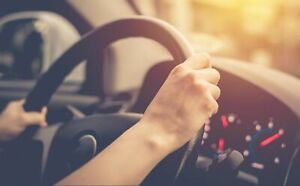 If you're hunting for the perfect vehicle  on Kijiji, you have all of the tools you need to refine your search results. Once you've found some good options, the next phase begins: contacting the listings, getting more information and eventually, asking to meet. Here's some steps to help you start to close that deal.
Reach Out to the Seller
The first contact with the seller is important as this is your opportunity to make a good first impression. After all, you're not sure if there are other potential buyers also vying for this particular vehicle, and you want to make a good connection with the seller to encourage him to consider you. Double-check in the ad to see if it states how the seller wishes to be contacted. If there is nothing listed, send a simple email to explain that you are interested in the vehicle, what you like about it, and to check if it is still available.
Ask Questions
If there is some missing information in the ad, or if you'd like to see a photo of something, ask for this in the email. Asking good  questions is a great way to indicate that you are seriously interested in the vehicle and that will set your email apart from other buyers.
Try Bargaining
If you're already happy with the set price and want to be sure you don't lose the sale, this may not be the tactic you want to use, but bargaining can be a great way to get a deal. If you've found a car you like that's just out of your price range, or seems to be priced a little high, try putting your negotiation skills to work. Don't try to go too low, but aim for a number that is fair and be prepared if they counter with a price in between.
Arrange a Viewing
When you find a vehicle that you are serious about buying, it is usually a good idea to set up an appointment to view the car and see if it really meets your expectations. Ask the buyer when and where it would be possible to do this, and try to do it as soon as possible in order to prevent others from seeing, and possibly buying it, first.
Ask About Payment
If you are setting up an appointment to view the car, try to bring along cash or a check depending on how the buyer  accepts their payment in case you love the vehicle enough to buy it on the spot. It's usually not a good idea to send the buyer a payment before checking the car and verifying that everything is alright and scam-free.
Following through these steps allows you to pay on the spot after viewing the vehicle. Or, you may also want to simply take some time to think about the purchase. But don't take too long if you want to ensure you get the sale.
Happy hunting on Kijiji Autos!
Easily find your next ride on Kijiji Autos
Search now