Buying a used car from a private seller
By Kijiji Autos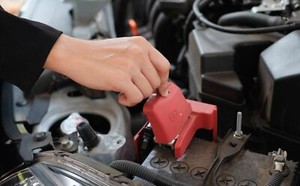 Here are a few steps to keep you on the right track as you pursue a sale.
Get All the Details
Because a private seller doesn't have the experience in selling cars that a dealership has, they may not think to add all of the information and photos that they should post in order to give you enough info about the car. In this case, reach out to sellers and ask questions or see if they have more photos they can send you. This also starts the dialogue in case you want to organize a viewing and pursue the sale.
Bargain
Because you are buying a used car from a private party, the price is often more flexible. If you find a car that you like that's a bit out of your price range, feel free to try bargaining with the owner for a price that you're happy with. Often ads are posted with a price attached that is slightly higher than the seller would actually accept in order to build in this negotiation room.
Arrange a Viewing
Because you are buying a used car from person rather than a dealership with an established reputation, it can be important to set up a viewing to check the car and verify that meets your expectations. Arrange the viewing so that it's convenient for both you and the seller, though aim to make it as soon as you can to avoid other potential buyers from beating you to the sale. Bring a friend along if possible, especially if you have a friend available to come with you who is familiar with the workings of a vehicle.
Check the Car's Condition
It's always good to check the car before you buy it to ensure that it matches what the seller tells you. Any used car will have some wear and tear, but there are a few key areas to check to help identify any more serious issues. Take a look under the hood for any rust or dents that could show hidden damage or lack or maintenance, and peek under the car for any leaks. Look over the engine for any corrosion, cracked belts or leaky spots and open the oil filler to ensure there is no foamy residue, which could indicate a leaking head gasket. Inspect the tires for even wear to indicate that the car is properly aligned. Open up the trunk to check for any cracks or rust that can indicate how the car has been treated. Check the odometer to double-check the car's mileage, as this reveals how much normal wear and tear the car has.
Easily find your next ride on Kijiji Autos
Search now