Choosing the vehicle that's right for you
By Kijiji Autos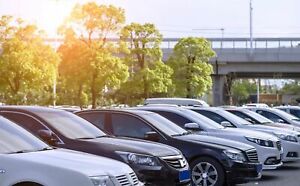 So you've decided the time has come to shop for a car.
Whether your beloved old vehicle is no longer road-worthy, your life has suddenly changed with the arrival of a new family member, or you'd simply like something more fun, what you're driving no longer meets your needs and you're ready for a newer model.
The experts will tell you that there are no bad models anymore, only bad choices. If you're thinking of a sporty convertible to strap the twins into, chances are the honeymoon with your new purchase will be short-lived. So here are a few questions you should ask yourself before starting your search for a new or used vehicle.
1- Can I afford a new car?
Our budget is a sad reality the majority of us find ourselves confronted with. It's easy to fall in love with the year's most popular coupe, but when its price is three times the monthly rent, it's time to ask yourself how badly you want it. Sometimes we have to revise our wish list.
2- Who will be riding along?
It may seem like a no-brainer, but the number of regular passengers you carry should dictate your choice. If you're single, many models might fit the bill. But if the family is growing or if you're a parent-coach who transports team members to games and practices, you'll probably want more seats.
3- What type of vehicle do I need?
We know that many people look down their noses at vans. But for families, they're often the most attractive option because they offer space for kids and gear. Own a cottage? An all-wheel drive SUV might be just the ticket. Do you commute? A compact car could be the perfect choice. There are lots of models out there, so let your needs guide you.
4- Do I really need all those options?
Today's car models overflow with options. Select a few you feel are indispensable, such as air conditioning or heated seats, and shop only for used vehicles that have them. This will help you find what you want. If you get other options in the process, consider them as small luxuries. Take this approach and you'll have a wider selection of used cars to choose from.
5- Am I really an adventurer?
Is nature beckoning you? Some people buy a vehicle to heed the call of the great outdoors. Remember, however, that four-wheel-drive vehicles can be gas-guzzlers and cost more in other ways as well. Maybe you don't need enough muscle to tow five tons if you own a fishing dinghy!
6- And the price at the pump?
Fuel efficiency drives many a car buyer's decisions. Check the fuel consumption ratings of the models you're considering, and calculate the cost of a year's worth of gas. You'll see that a difference of a few litres per 100 kilometres can save you hundreds of dollars.
7- New or used?
You've answered all of the above questions, and you're now leaning towards buying a used vehicle. Do some research using the powerful search engines at your disposal that filter results, and you're sure to find the car that meets both your needs and budget.
Last but not least, remember that all vehicle models lose value over time. Thinking about where you might be in five years will help you make a more informed choice. After all, by then the twins might have welcomed another sibling or two!
Easily find your next ride on Kijiji Autos
Search now