First time car buyer? Check out our guide to help you find the best dealers
By Kijiji Autos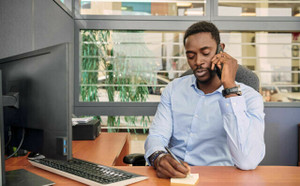 First-time car buyers have a lot to think about. A car is an investment and you want to get a good return on what you are paying for. Being a first-time car buyer can be a daunting experience, but it doesn't have to be. Here are some ways to find the best dealers for new car buyers:
1. Look for a dealership with a proven reputation
One way to bring the cost of a car down is to buying a used car from a dealer, but people are wary of buying used cars from people they don't know, especially when they think of the clichéd used car salesman. That is why it is so important to use a dealer that was recommended by someone you trust or find out for yourself about the dealer's reputation.
The best car dealerships see sales as a chance to establish themselves with first-time buyers and keep them as customers for their next car, even if that is years in the future. A good car dealership keeps its customers for life. If they rip off their customers for short-term gain, they won't last long.
Some ways to check about the dealership's reputation, other than word of mouth, are customer reviews. Some popular places to look are dealerrater.com, Yelp and Google. You can find a Better Business Bureau (BBB) in locations all over Canada. You can check the BBB for accredited dealerships and see their grade and if there are any complaints against them to help you find the best used car dealerships.
2. You should feel comfortable having a long-term relationship with your dealer
Your relationship with a dealer doesn't necessarily end once you drive the car off the lot. You may need to go back for servicing and warranty work. Is the dealer in a convenient area, with hours that work for you? Do they offer any perks or incentives? Check out the Service Department. Are they known for doing good work? Do they offer a shuttle or loaner car service?
3. You can check up on the dealership with the J.D. Power Canadian Customer Service Index (CSI) Study
This study surveys owners about their recent experiences with their dealership and covers five different factors of that experience, service initiation, service advisor, service quality, service facility and vehicle pick-up.
4. Some criteria to look for when deciding on a dealer
Some points to consider are price, inventory and perks. The dealer should be flexible on pricing and willing to negotiate. As far as inventory, they should have the car that you want to purchase. You should never feel pressured into paying too much for what you don't want. It would also be nice to have perks–those additional items or services that make it easy to decide that they are the dealer for you.
It is important for first-time buyers to do their homework so that they go to the dealer with knowledge under their belt. Learn more about the car you want and the dealer you want at Kijiji Autos. Kijiji Autos makes it easy to make an informed decision.
Easily find your next ride on Kijiji Autos
Search now