Guide to buying a new car from a dealer one step at a time
By Kijiji Autos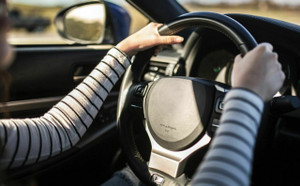 If you're in the market for a new car, here's a short step-by-step buying guide just for you. 
The first thing to do is to know your budget and research the model you like. Kijiji Autos lets you research all car models, presenting you with their year, prices, pros and cons, FAQs and more. The next thing is to contact the trusted and verified dealer of your choice of car on Kijiji Autos. 
The buying process begins when you walk into the dealership.
1. The test drive
You've decided on the car and dealership you want while browsing through Kijiji Autos, and you've used the ad's contact info to make an appointment. Now it's time to head out and get the ball rolling. A test drive will allow you to confirm that you're making the right choice. This will also give you a pretty good idea of what the car offers.
Remember that a test drive is just that—a test—and you're under no obligation to sign an offer to purchase.
2. The offer
The sales rep has told you everything you need to know about the car, has pointed out its features and advantages, and is about to explain the various pricing options. Now is the time to negotiate! Dig into the details, and be sure to ask about all available rebates and promotions. Read the rep's offer carefully, and check to see what rebates are noted (student discounts, manufacturer rebates, etc.).
If you're trading in your old car, this is also the time to talk about what it's worth. The rep will ask a specialist to assess its value, but keep in mind that this figure is also negotiable.
3. The Last Details
Once you've agreed on a price, you'll meet with the dealership's Finance and Insurance Manager. This is when you'll make the most important decisions, as you'll be presented with optional services and products, such as rustproofing and an extended warranty. Read everything that's offered, and remember you don't have to buy these extras on the spot. But if you are interested, you can add them to the total price and include them in any financing arrangements you make.
Read your contract carefully: it will include the selling price, options and packages, transport and preparation fees, financing costs, interest charges and monthly payments, if applicable. Keep in mind that your signature is binding. This is also the step where you can request financing. Approval takes anywhere from 10 minutes to a few days, unless you're paying cash or have already arranged a car loan with a bank or other institution.
4. The Insurance
By the time you meet with the Finance and Insurance Manager, you'll have contacted your insurance company and sent them the vehicle identification number. They in turn will send you a temporary insurance certificate that allows you to take the wheel. You can't drive the car off the lot without this document.
5. The Registration
Registration is also handled by the dealership, and in most cases you'll pay for your plates as part of the transaction. In other cases, you'll receive a temporary registration certificate and and have around 10 days to get your permanent plates, depending on your province.
6. The First Ride
Once these formalities are handled and your financing has been approved, you'll take ownership of your new car. Your sales rep will walk you through all the controls and gadgets, hand you the owner's manual, and you'll be ready to roll!
Visit Kijiji Autos for more tips on purchasing a vehicle that's right for you.
Easily find your next ride on Kijiji Autos
Search now