How to buy the best used car
By Kijiji Autos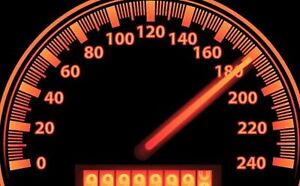 Chances are that if you're here reading this, you're in the market for a used car, whether it be a capable off-road Jeep Wrangler or a fuel-sipping Honda Fit hatchback. But, while it's nice to assume that every listing you se on Kijiji Autos contains a vehicle that's in great shape and is ready for use at the turn of the key (or push of a button, in some cases), that's not always the case. Therefore, we will show you the basics of properly finding and inspecting a used vehicle before you lay down your cash.
Part 1: The Hunt
Depending on your level of patience, simply finding the car you will be purchasing can be a hassle. Like most things that carry a heavy burden on your yearly budget, it's best to do your homework first and do it well. First, you have to ask yourself a few questions:
What do I need in a car for the foreseeable future?
Are you married with 14 children? Are you single with nothing more than a toothbrush and a pet Chihuahua? You will have to step back and consider the level of capabilities that your future car will have to have. Do you need a practical daily driver with big passenger space or do you just want a sporty convertible? In some cases, these constraints can be shifted a little bit, but narrowing down what you need – or what you want – is beneficial.
When do I need a new car?
While you can probably find hundreds of decent Honda Civics and Toyota Corollas at any given time, you may have to wait for a more exclusive car to come along. Shopping for cars with a tight time restriction is never a good thing because it can sometimes mean that you will be settling on something that is not ideal for your situation. If you can afford to stick with your current ride for a little longer, it may be worth all the difference. If you have specific models already in mind, check the listings regularly to see if anything good comes up. You can also set up an alert on Kijiji, and be emailed anytime ads matching your specifications are posted. Many of the best deals go quickly, so time is of the essence, and it is important to keep tabs on current ads to catch the gems.
What is my budget?
This should be the most important factor in your vehicle shopping experience. Take account of your financial situation, come up with a number and stick with it. It can benefit you if you go over just a little if the deal is stellar, but succumbing to the allure of that $15,000 Mazda MX-5 when you were looking for $5,000 Honda Accords leaves a pretty nice hole in your pocket.
What do I need to research?
Doing a little bit of homework before deciding on a specific model is always a wise move. Over the course of the next few months, Kijiji Autos Blog will be posting Buyer's Guide, a comprehensive overview of specific used models and what to look for when buying them. But, not every model will be covered. Thus, checking out enthusiast forums, reading owner reviews on various websites, and some good ol' Googling are all good forms of researching. One thing you might consider searching for is the car's scheduled maintenance regiment. The condition of a car is usually more important than the mileage, but if a car is close to its timing belt replacement interval – for example –, you may want to ask a seller if they have had that service done already.
Now that you have a good idea of what you should be looking for, you can put on your patience hat and dive in to the listings:
1. Type in the makes and models of cars that you are looking for in the search bar and add your location and budget. Add 10-20% off the top of your budget in case something really spectacular pops up.
2. Kijiji offers a variety of tools for narrowing down your search further. For instance, since sellers are required to input the body type of their vehicle, it's easy to cross-shop different vehicles of the same type for comparison's sake if you aren't dead-set on a specific model. Consider making use of these features, which can be found to the left of the initial search results or by hitting "Refine" in the mobile app.
3. Select a few cars that you find out of the search results. Looking for the newest models with the least kilometres in your budget is ideal. If you've done your research, the mileage of the vehicle can indicate if it will soon need a major scheduled service that may add to the initial cost of your purchase. Also, sellers with lots of clear photos in their posts are usually good signs. Stay Away from High Mileage!
4. Don't be afraid of car dealers – there are advantages to getting a car from a dealer. Firstly, a dealer can provide a short-term guarantee on the vehicle and will cover freak repairs that may be required soon after you drive the car off the lot. Secondly, a new car dealer may have deals on great cars that are different makes than the one they represent. For example, an Audi dealer would rather have used Audis in their lot than used BMWs. Lastly, if the car you're looking at was serviced at the selling dealer, there might be some lovely service history of it with them that you can take a look at. In some cases, they may have even done their own PPI (pre-purchase inspection) on the car.
5. Schedule a meeting. Once you have found a fair amount of good matches, get into contact with the sellers either via phone or using the convenient emailing feature to the right in the specific post or the "email" icon in the mobile app.
After you have scheduled your meet, it's time to move onto part 2 of this series, and go check out the car for yourself.
Easily find your next ride on Kijiji Autos
Search now