How to calculate car finance?
By Kijiji Autos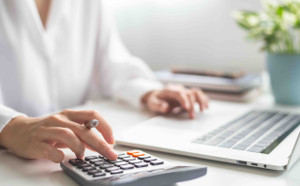 Gone are the days of jumping through hoops to finance a vehicle and get it on the road. Financing has never been more straightforward and can now be done entirely online. Kijiji Autos offers Online Financing Listings, in which finding the perfect vehicle and coming up with the funds to buy it can be done through one site. You may be approved online for a car loan or lease, and it is as simple as choosing your next car. Below we will help you determine how to calculate car financing, how to calculate your monthly payments and the difference between financing and leasing.
Available down payment
Step one is to determine the number of funds currently available to you. Whatever cash can be put in upfront will lower your financing rates. Having a solid principal amount will also play a big part in narrowing down the type of vehicle you want and the type of financing that will work best. It will also be essential to have a solid number here before moving on to step two: calculate car payment.
Determine a maximum monthly rate
Next, establishing a maximum rate you can afford each month will help target a final price range. Thankfully, you can utilize our Payment Estimator to help adjust this monthly cost to fit your needs. Additionally, take the opportunity to adjust the payment term to research and calculate monthly car payments.
Choose a vehicle
Once you have an idea of your car budget, it is now time to find your ideal car. Browsing for new and used vehicles in your budget can be done on Kijiji Autos Online Financing Listings. Thankfully, Kijiji Autos has a massive inventory of vehicles from reputable dealerships and individual sellers.
Leasing vs. financing
It is also important to decide between car financing and a vehicle lease. Financing is when money is borrowed to buy a vehicle outright. Payments are made directly to the financer based on the chosen monthly rates. With leasing, the dealership still owns the car and receives it back at the end of the loan term and resold. Leasing is only available for new vehicles, where financing can help you purchase new or used.
Determine final price
Once you have found your ideal vehicle, it is time to nail down a final price. Suppose you were lucky enough to land under your estimated budget. In that case, it might be possible to splurge on some unexpected upgrades. However, keep in mind your financing rates in Canada while determining the final price of your new vehicle.
Shop now for the perfect new or used vehicle utilizing the extensive catalogue available on Kijiji Autos.
Easily find your next ride on Kijiji Autos
Search now