How to get a fair price on your next car
By Kijiji Autos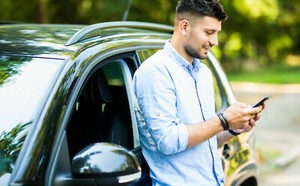 Are you hunting for the best deal on a new car online? Take advantage of Kijiji Autos' online tools, resources and information to help you find the car of your dreams and pay the best price.
Here are some tips for getting an awesome car price estimate online:
Compare car prices
It's much easier to compare prices from the comfort of your own home than at a dealership. Did you know that Kijiji Autos makes it easy to compare prices of similar models? Our buyer-friendly listings give you a good idea of a car's estimated value with our price analysis (subject to data availability) and car mileage analysis features.
You'll know right away if a car's price falls above or below average prices for similar models of that year and mileage.
Research the car's estimated trade-in value
While sellers aren't obligated to price their cars based on their trade-in value, you'll get a pretty good idea if you're getting the best deal on a car if you enter the vehicle's details on an online trade-in value estimator.
Find rebates online
You may have your eye on a particular model and not even realize that there's an incentive on offer. You'll typically find the cheapest deals on cars in the winter and summer, and if you're looking to buy a hybrid or electric vehicle, be sure to check what provincial and federal rebates may be available, as these incentives can cover a portion of the cost.
Learn the art of negotiation
The first rule of negotiation is that there is no negotiation. You might make a low offer right from the very start, and at which point, the seller will likely give you a flat-out "no." But believe it or not, that kind of "no" is always seller code for, "come on, try again."
Want to know more about how to negotiate? The video in the above paragraph will show everything you need to lower the asking price.
Learn about financing
Whether you're searching for a car online or at a dealership, you'll likely hear foreign words thrown around that might throw you off. If you're not sure if financing, leasing or paying cash is the best way to go for you, read up on our financing vs. leasing page. 
Are you looking for ways to help you get the best car prices online? Kijiji Autos lets you shop with confidence when you use our helpful features and tools to narrow down your search. Find awesome vehicles in your area today!
Easily find your next ride on Kijiji Autos
Search now