The 8 Must-Have Tech Features You Need in Your New Car
By Kijiji Autos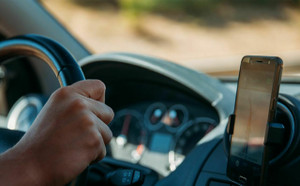 Two of the most important tools in your everyday life may be your smartphone and your car, but you may not be taking advantage of all of the tools at your disposal when you pair these two together.
Modern car technologies give you a whole new range of ways to use your smartphone with your car that allow you to access your car remotely, keep an eye on diagnostics live, use the features of your phone safely as you drive and more. Here's a basic list to give you an idea of what merging these two tools can do for you.
Bluetooth
Starting with the basics, many cars are able to sync with your phone through Bluetooth, allowing you to browse your music using the car's display and play songs or take calls through your car's sound system.
Integrated Interfaces
Some cars are compatible with an integrated interface such as Apple CarPlay or Android Auto, which connects to your phone, and lets you use your phone's features through voice control or steering wheel controls. Your phone's information may be displayed on the car's display to make it easier to plan your navigation and itineraries, play music or make a call.
Remote Locking and Unlocking
Avoid the frustration of wondering whether you locked your car with a remote unlocking and locking system through your phone. This feature lets you lock or unlock the car doors from anywhere with a few taps of your phone. It also comes in handy whenever someone needs to run back to the car for something.
Remote Starting
If you dread the chilly feel of your car on a winter day or the sweltering heat built up in it on a sunny day, then remote starting may be your favorite of the connected car services. This feature lets you start your car from your phone, allowing you to get it running and start the heater or A/C a few minutes before you head out to your vehicle. By the time you reach it, not only is the engine warmed up and ready to go, but the interior will already be adjusted to the ideal temperature.
Real-Time Status and Maintenance Reminders
If you tend to worry about missing your oil change due date, wonder whether your tire pressure is where it should be, or simply wish you knew more about what was going on in your car, then real-time stats and maintenance reminders are an ideal feature. With this capability, your car will be able to send its current statistics and information right to your smartphone, so you can keep an eye on things with a few flicks of the screen. It also can send you reminders, so you'll never miss a maintenance appointment again.
Vehicle Location
Forgot where you parked your car? When this feature is connected to your smartphone, you don't need to hunt for your vehicle. Modern car technology will let you simply look it up on a map using the built-in GPS.
Roadside Assistance
Taking the vehicle location feature to the next level, smartphone-connected roadside assistance is one of the advanced features in cars that can help keep you safe. This feature lets you send out your car's exact location to ensure that help will arrive as soon as possible.
This list should give you an idea of what connected services are, and how you may be able to use them in your daily life. If you own a newer car, check to see which of these features may be compatible with your vehicle. If you plan to shop for a new vehicle soon, why not consider checking for models that feature these new technologies. Visit Kijiji Autos to purchase the car that's right for you.
Easily find your next ride on Kijiji Autos
Search now