When is the best time to buy a car?
By Kijiji Autos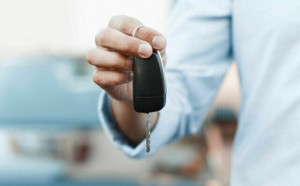 The timing can seem like a minor detail when you're shopping for a new car, but you could save hundreds of dollars by keeping these tips in mind. Check out the strategies and ideas below to figure out the best time to buy a car, whether you're after a brand new or used model.
Best times to buy
End of the year
Late fall through to Christmas is the best season to buy a car for many reasons. New models are usually introduced in September, so not only will the previous year's vehicles drop in price, but dealerships will work hard to sell off old stock and make way for the new model. This means they'll likely be open to negotiating on price and throwing in an extra offer or two. There may be limited stock as dealers try to clear out their inventory, so you'll have to be open-minded about your choice of car – but that flexibility could save you a lot of money.
In general, your negotiating skills are more likely to pay off in November and December. Dealership salespeople will be eager to make their end-of-year sales targets, and private sellers will be keen to confirm a sale in time to cover expenses over the holidays.
Look out especially for holiday sales around Black Friday in November and Boxing Day in December, when dealerships will try to make the most of the shopping rush with attractive offers and discounts. Back-to-school sales are another advantage of buying in the fall, with dealerships often targeting parents of high-school and college-aged drivers.
End of the month
If you've worked out which model you want to buy, it could be worth waiting until the last week of the month to make your offer. Dealers may be striving to meet their sales quotas and more likely to reduce their asking price. Similarly, private sellers will have end-of-month bills and payments in mind when negotiating. This is a strategy to consider all year round, but especially at the end of a financial quarter when sales targets will be even bigger for dealers – so if you've got time, consider waiting until the end of March, June, September or December.
Worst times to buy
September
As mentioned earlier, September is a great time to shop for older vehicles, but it's also when new models will be selling at their highest price. If you know you want to have the latest version of your preferred car, waiting a few months could help you save several hundred dollars.
High-demand seasons
This can mean different things for different vehicle types. Want a convertible? Don't join the rush of buyers in the warmer spring and summer months who also want one. Late fall and winter are better suited for convertible shopping. Similarly, if you're after a hardy 4×4 SUV equipped for the Canadian winter, avoid the colder months when demand is higher and prices aren't very competitive—do your browsing in the summer instead. And make sure you check out our list of top winter safety features to look out for in a used car!
No matter what kind of car you're after, head to Kijiji Autos for year-round, easy browsing (and buying) of new+used cars from dealers and private sellers.
Easily find your next ride on Kijiji Autos
Search now