What are parking sensors and how do they work?
By Kijiji Autos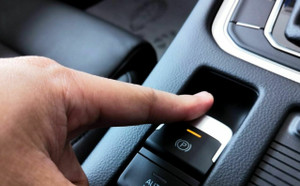 Explaining parking sensors: What to expect
One of the most valued innovations to enter the automotive world in recent years are parking sensors. Thanks to our increasing attention to safety and accident prevention, they have quickly become an indispensable option for Canadian motorists. Whether you have a bulky vehicle, such as an SUV, or a streamlined coupe, parking sensors have drastically reduced the chance of damaging your own vehicle as well as those around you.
What are they?
These can be effectively described as strategically placed sensors on your vehicle's front and rear bumpers that emit ultrasonic waves when an obstacle comes within proximity. Hidden from sight, drivers can rest assured knowing that the clean visage of their vehicle isn't lessened by installing parking sensors. Parking assist systems have become one of the most rapidly implemented as of late thanks to the overwhelmingly positive feedback, with similar backup sensor camera technologies becoming mandatory in Canada as of May 2018.
How do they work?
Despite their sleek and discreet appearance, parking sensors aren't a complicated function. Sensors will emit ultrasonic waves when intercepting an obstacle, sending them to the control unit. The information is processed by the controller and transmitted to a loudspeaker, which emits various tones with degrees of intensity depending on the proximity and approach to contact. Alternatively, some systems implement LEDs on the dashboard that flash with light as you approach an obstacle.
Are parking sensors only an add-on?
Although parking sensors are now being installed on most new vehicles, from expensive luxury cars to affordable family vehicles, they're often only found as an option by certain manufacturers. Whether your vehicle dates from before the widespread usage of parking sensors or you simply decided against installing them at purchase, it is possible to implement one on your vehicle today.
How much do parking sensors cost?
There are several factors that can play into the cost of your own system. Primarily, it's influenced by whether your system was chosen for installation at the time of purchase or aftermarket. In the first case, Canadians often find that the cost of a parking sensor system is higher than when purchased aftermarket. Prices range from $375 to $1,230, depending on the model. For instance, at a dealer, installation costs around $500 on an average car like a Honda Civic. Aftermarket solutions are equally effective and can start for as low as $75 per hour (at about two hours' work) for a complete front and rear system.
Which parking sensor to choose: wireless or electromagnetic?
Depending on what you need, there are a number of different parking sensor systems available. Two of the most prevalent today are the wireless system and electromagnetic system. So, which works best?
Although wireless systems are often considered less invasive than standard units, opinions on these Wi-Fi-powered technologies aren't always positive. Many consider the wireless system to be less accurate than standard sensors thanks to the unpredictable nature of the Wi-Fi signal.
Equally noninvasive, electromagnetic systems look to be a more promising solution. Rather than placing the standard ultrasonic sensors inside the bumper, electromagnetic systems use a simple adhesive strip. When activated, this strip generates a field that alerts the control unit when in proximity to obstacles. Although these systems cost more, they are considered more effective than standard solutions.
Installing your parking sensor
Depending on what type of system you decide to use, the installation process may vary greatly. Standard systems often call for you to drill into your bumper, while newer sensors are increasingly noninvasive. Simplify your car buying experience by browsing our selection of vehicles today on Kijiji Autos. Many of them come with a parking sensor system already installed.
Easily find your next ride on Kijiji Autos
Search now