Why dealer warranties are the worry-free solution
By Kijiji Autos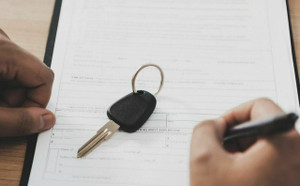 Your dream car is about to become a reality. Make sure it's protected by the right warranties at your dealership.
You searched through thousands of new models on Kijiji Autos, and the one you've been dreaming about is almost yours.
The car performed beautifully during the test drive, your budget is in order and the financing is coming together. All that remains are a few details, such as the additional warranties you can buy for a few more dollars a month.
This is where it makes sense to talk to your sales representative and the finance manager. They can explain the basic warranty and offer options that could make your life easier.
Since you're already at the dealership, it's often easier to have the warranties in order before you hit the road with your new set of wheels.
Why buy an extended warranty?
When you looked at the data sheets and specifications for your new vehicle, you noticed it's already covered by a full warranty for a certain period of time. Why should you add to it?
Buying an extended warranty will increase the resale value of your car. This value, which is calculated according to various factors, takes into account mechanical problems your vehicle may have in a few years.
Warranties purchased from a dealer are transferable.  If you choose a longer warranty, you'll provide the future buyer of your vehicle with additional protection.  Of course, if you don't plan to sell the car, the warranty will give you peace of mind by ensuring you have no major repair expenses for several years.
When you buy this type of warranty directly from your dealer, you can simply include it in the purchase price and your monthly payments.
Replacement and anti-corrosion
In general, extended warranties cover mechanical components, in other words anything oily.  But you should consider other types of protection as well that can contribute to the long-term value of your vehicle, including anti-corrosion and replacement warranties.
Manufacturers already offer a basic anti-corrosion warranty for a certain number of years. The rustproofing treatment offered by the dealer, however, will help protect your vehicle while maintaining the warranty.
A replacement warranty is also essential. It assures owners that if their car becomes a total loss, it will be replaced with a model of equal value at the time of the incident, regardless of depreciation. This type of warranty, which is similar to insurance, offers protection for all situations.
You may want to comparison shop with independent companies. But your dealer knows your vehicle and its features and will be able to advise you on how best to protect it. Working with the dealer also means you can do everything at one location, and you'll have the keys for your new ride in no time.
Easily find your next ride on Kijiji Autos
Search now