Your first meet-and-greet—with your potential purchase
By Kijiji Autos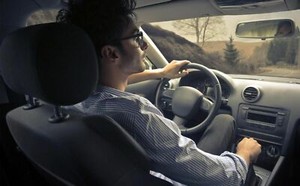 It's done! Well, almost. 
For weeks now, you've been scanning the used car ads and inventories looking for that rare gem, the one that will turn heads and take you and your family wherever you want to go.
You think you've found the vehicle you've been looking for, but you haven't been to see it yet. You still have to meet the seller and take a thorough test drive to put the car through its paces in a range of road conditions. And here's where you'll need to apply a bit of strategy.
Booking a test drive should never be done on a whim, but rather carefully planned. For instance, you'll want the best possible scenario and surroundings for your test drive, so it's essential to take a few minutes to reflect before making an appointment.
Test driving and buying a used vehicle are not at all like buying a new one. For starters, the test drive should be booked during the daytime. It's difficult if not impossible to visually inspect a vehicle using a flashlight. You'll risk missing some fairly important aspects, such as the presence of rust or the wear on tires and other parts, to say nothing of the fact that some car colours look very different at night than they do in the light of day.  A daytime appointment, even on the weekend, is therefore the best way to get the ball rolling.
Choosing the venue
Where you meet the seller of the used vehicle is just as important. Pick a neutral location – not your home or the seller's – and check the surroundings of the place you choose.
Keep in mind that you're about to take a test drive that should ideally, in the space of a few minutes and kilometres, include country roads, a section of highway and a few city streets. You'll want to know how the vehicle handles when you hit the gas, apply the brakes, navigate curves, and manoeuvre through busy streets.
Not only will you have the chance to check out the mechanical behaviour of the car, you'll above all be able to test the comfort of the ride. By driving slowly, you can assess the noise level of the engine while also using on-board systems like the sound system and GPS, if the car has one.
One more detail: don't book your test drive during rush hour, even if you live in a small town. Traffic has become a problem just about everywhere, and you certainly don't want to conduct the entire test drive at a snail's pace.
And finally, while it's important to plan your test drive strategically, don't postpone it too long. Remember that used vehicles are in high demand, so putting off a test drive could mean missing out on the deal of the century! Visit Kijiji Autos for more tips on purchasing a vehicle.
Easily find your next ride on Kijiji Autos
Search now