How to finance your car online with Kijiji Autos?
By Kijiji Autos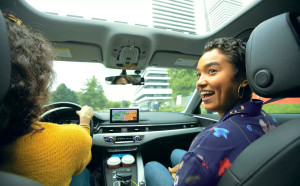 If you've ever searched "buy car in Canada" you may have noticed that it's now possible to start your buying experience completely online. Just like shopping for any other product, shopping for new and used vehicles online is not only easy, it's also safe and convenient.
Did you know that Kijiji Autos makes it easy to shop for cars in your area? Thanks to its new Online Financing listings, your shopping experience is under one digital roof.      
The benefits of shopping online through Kijiji Autos
The car-shopping process is streamlined and automated.

You can get approved for a car.

You can expect complete transparency with every step. 

Find great deals on new cars for sale straight from your home. 

Our trade-in tools and financing features help give you a better understanding of your budget.
How to shop for a car online with confidence
#1: Browse listings
Use our advanced search filters to narrow down listings in your area by make, model, price, mileage, condition and more. Connect directly with dealers and private sellers and compare models with our mileage analysis and price analysis when available.
#2: Discover a payment option that's right for you 
There are many features available on Kijiji Autos that help give you a better idea of what you can afford, what you can borrow and how much your monthly costs could be.  See for yourself how much your monthly financing payments could look like with our financing estimator. Find out the estimated trade-in value of your car and see how that value could change the final cost of the car.
#3: Get approved for credit
You no longer have to make an appointment at a bank to apply for a loan. You can apply for credit directly from our site. Simply fill in our secure form with your financial details and find out if you've been approved. 
#4: Test drive and go
While COVID-19 has made virtual test drives more accessible, there's nothing like getting behind the wheel of a new car to give you the most immersive driving experience. 
After you've found the car of your dreams, applied for financing and made an offer (perhaps with the trade-in value of your car), you're now almost ready to drive away with your new purchase. 
At this point, you can feel free to schedule a test drive and sign the final documents at your dealership.
Search for car listings near you
Shopping for a car online is the future of car ownership. Thanks to Kijiji Autos' Online Financing listings, drivers can feel confident and safe knowing that they're getting great deals on new cars in their area. Drivers virtually have nothing left to do offline but sign the final documents and drive away with their new vehicle. 
Shop for a car online in Canada on Kijiji Autos.
Easily find your next ride on Kijiji Autos
Search now