Deciding about a car warranty is the next step after your car purchase
By Kijiji Autos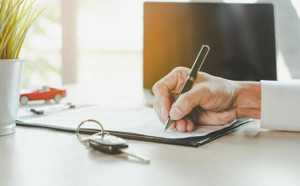 Purchasing a car is a big investment, but the cost doesn't stop there. What if something goes wrong and repairs are needed or parts need replacing?
That is why you want a warranty, and you need to choose the best car warranty for your needs.
What is a car warranty?
A car warranty, or manufacturer's warranty, is a written agreement from the car's manufacturer to the car buyer to cover the cost of repair or damage to certain parts of your car. This is a guarantee that parts of your car are in proper working order.
Generally, warranties cover damage due to mechanical failure, defective materials or poor workmanship. A new car warranty will cover a car for an established amount of time or mileage after the car purchase and is usually included in the price of the car.
What is an extended warranty?
In addition to the manufacturer's warranty, some car dealers offer an extended warranty, which can also be referred to as a service agreement, service contract or maintenance agreement. Usually, it costs extra, but it often extends the amount of time that you are covered in the event that something happens to your vehicle.
Is an extended warranty worth it on a new car?
Whether or not an extended car warranty is worth it may depend on how highly you value your peace of mind. If you have purchased a vehicle that is known to be unreliable, extended warranties may reduce some financial stress.
Having an extended warranty on a new car may make you feel like you are covering yourself in the event of certain problems with the car, but they are often overpriced and there are exclusions. You might be better off saving for an emergency fund. Keep in mind that if you can't afford to repair your car, then you may not afford that car.
What can cause a warranty to be void?
A car's warranty may become void if you don't meet your responsibilities as the vehicle owner. There is a popular assumption that any alterations that are made to the vehicle, or services done to the vehicle outside the dealership will automatically void the warranty.
However, in many cases, only parts of a warranty may be voided, and even then, only if there is clear evidence that an alteration or work performed outside the dealer has caused vehicle problems. 
The vehicle owner should be aware of what is covered under their warranty. For example, you may not need a car battery warranty if it is already covered in your general warranty. Usually, the battery being installed will come with its own warranty.
Canada's consumer protection laws typically help to protect against voiding the warranty. Buying a new car is exciting, but it is prudent to look to the future and anticipate those unexpected repairs and problems that can arise and be prepared. Find out more at Kijiji Autos.
Easily find your next ride on Kijiji Autos
Search now