Cool technology for hot summer drives
By Kijiji Autos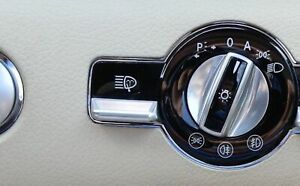 Of course it helps that so many cars offer air conditioning, but this doesn't solve everything. Here are a few options and gadgets to help you keep your cool while driving in the summer.
A few options:
Glove compartment coolers
Dodge used to offer a pretty nifty option in some of its models. Available in the Dodge Caliber, Grand Caravan and Journey, the Chill Zone could store up to four water bottles or soft drink cans in the glove compartment, which was cooled and kept beverages fresh. The option also included cooled front-seat cup holders. Unfortunately, this option disappeared from the Dodge line-up in 2012. However, Kia makes it available in some of its vehicles, including current generation Rio and Sedona models.
Dual-zone air conditioning
Today, more and more manufacturers offer dual-zone air conditioning. This option enables passengers in the front and sometimes the back seat to select a different temperature from the one chosen by the driver. The system lets you synchronize the temperature on the left and right sides of the car or choose a different setting for each side. The driver can even opt for air conditioning while the passenger has heat.
Cooled seats
Many recent car models offer the option of cooled seats, both front and back. The technology involves fresh air being released through small holes in the seating material. Normally, the air flow can be controlled, making it a nice alternative to air conditioning. The option first appeared in luxury sedans but is now even available in some subcompacts.
Built-in sunshades
This option is steadily gaining momentum in regular car models. I've tried out the built-in sunshades in a few cars, and I have to say they're pretty ingenious. Some manufacturers, such as Lincoln, Kia and Hyundai, even offer an automatic version for the rear window in certain models.
Sunroofs and panoramic roofs
Sunroofs offer a great way to make the most of summer driving. They can also help cool the car by giving hot air an escape route. However, they can be an expensive option in new cars, and if you're like me, you may not use them as often as expected. I've had a few cars with sunroofs that ended up staying shut most of the time. It's possible to have one installed after buying a car, but I don't recommend it. Sunroofs that are not installed by the manufacturer could leak and damage the vehicle.
A few gadgets:
Car fans
A fan won't replace air conditioning but can still be very practical. It's an inexpensive way to circulate fresh air in the passenger compartment without it becoming too cold. However, a fan's range is limited, so you might actually need two: one for front-seat passengers and one for the back seat.
Portable cooler
Having a chilled beverage at your fingertips is a great way to stay cool on a hot drive. A small portable cooler lets you bring along cold water, juice, and soft drinks for the driver and passengers alike. A cooler's also practical if you're going camping or bringing home frozen or refrigerated groceries.
Easily find your next ride on Kijiji Autos
Search now