What's the difference between a hybrid, a plug-in hybrid, and an all-electric vehicle?
By Kijiji Autos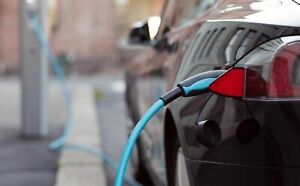 With the constant fluctuation in gas prices, a lot of people are starting to consider hybrid, plug-in hybrid, and all-electric cars. Let's take a look at these technologies and whether they might be suited to your day-to-day driving needs.
What is a hybrid car?
The technology involved in a hybrid vehicle is actually quite straightforward. It uses two different engines, one electric and the other powered by gas (or diesel fuel). In hybrid vehicles, a small battery recaptures the kinetic energy produced by braking and transfers it back to the electric engine. This engine continues to power the wheels and propel the vehicle until the battery is drained. The gas engine then takes over and powers the car until the battery has been recharged.
What is a plug-in hybrid?
The system in a plug-in hybrid is exactly the same as that in a hybrid, but the battery has a higher capacity. The vehicle comes with an adapter that can be plugged into a 120V or 240V outlet to recharge the battery. A recharge delivers between 20 and 40 kilometres of range, depending on the model of the car. If the battery becomes depleted, the car simply operates like a regular hybrid.
What is an electric car?
Electric vehicles normally have an electric engine and a battery of higher capacity than a plug-in hybrid. An all-electric vehicle delivers an estimated range of 120 to 480 kilometres, depending on the model, road conditions, and outside temperature. The only real problem with an electric vehicle is that if the battery becomes depleted while travelling, it's more difficult to recharge than to stop for gas.
What is an electric car with a range extender?
There are currently two electric car models with range extenders on the Canadian market: the Chevrolet Volt and the BMW i3. The Volt has an advertised range of 60 km and the i3 a maximum of 160 km in the all-electric mode. When the battery level drops too low, a small gas engine drives a generator to recharge it. The gas engine is never used to operate the vehicle—that's the job of the electric engine alone. With a full tank of gas, the Volt offers a total range of 610 km and the BMW i3 (whose gas tank is a bit smaller) a total range of 320 km.
That's all very nice, but is it for me?
That's the big question. Everything depends on your day-to-day driving habits. If you drive just a few kilometres every day and can recharge your car at home or work, an all-electric car is your best option. If you mainly drive in the city and are unable to plug in to recharge, a hybrid vehicle can save you lots of money on gas. If you don't want to go fully electric but can plug in at home or work, a plug-in hybrid is a good choice. If you do more highway driving outside the city on a daily basis, any of these vehicles can still be valid options, but you won't get the same performance as you would if you were making more stops and starts (i.e. braking more often), which allows the car to recapture energy. Instead, you'll find that the battery will drain more quickly.
If, after reading this article, you decide it's the right time to shift to a green car, here are a few models that may interest you:
Hybrids
Ford Fusion Hybrid, Ford C-Max Hybrid, Toyota Prius, Toyota Camry Hybrid, Kia Optima Hybrid, Hyundai Sonata Hybrid, Honda CR-Z.
Plug-in hybrids
Model                                                   Maximum electric range
Ford Fusion Energie                        34 km (according to manufacturer)
Ford C-MAX Energie                        34 km (according to manufacturer)
Toyota Prius Plug-in                         22 km (according to manufacturer)
Electric:
Model                                                   Maximum electric range
Nissan LEAF                                      135 km (according to manufacturer)
Ford Focus Electric                           160 km (according to manufacturer)
Chevrolet Volt                                     60 km (according to manufacturer)
Chevrolet Spark EV                            132 km (according to manufacturer)
BMW i3                                                190 km (according to manufacturer)
Mitsubishi i-MiEV                               155 km (according to manufacturer)
Kia Soul EV                                          200 km (according to manufacturer)
Tesla Model S                                     480 km (with the 85Kw/h battery)
Easily find your next ride on Kijiji Autos
Search now