Skip to main content
Browse by category
Commuter Cars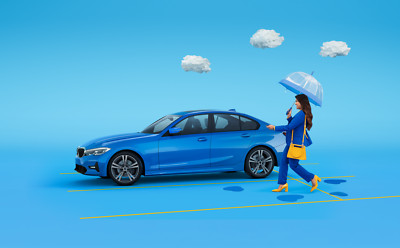 Finding the ideal car for the daily trek from home to work is important. You want a commuter car that suits your lifestyle and is enjoyable to drive. There are a variety of factors to consider when purchasing the car you'll be using almost daily.
Fuel efficiency
You can start by browsing through our wide selection of new and used vehicles below that combine safety and comfort with fuel efficiency. Who wants to stop at the gas station every day? One of the primary considerations for daily commuter car buyers should be fuel efficiency. Consider the length of your commute, the route and the average traffic density to determine how much a highly fuel-efficient car can help you save at the gas pump.
Eco-friendly options
Take a look at hybrid and electric car options as well. When driving these cars, you may be allowed to use the carpool lanes in your area, even if you are driving alone. If your commute involves highway driving, finding a commuter car with a high safety rating will help you feel better protected on your way to and from work.
Comfort is key
Another important consideration is vehicle comfort. Hard seats, cramped quarters and low headroom will only add to the frustrations of commuter driving. Make sure the vehicle you choose is comfortable.
Top tips:
Check the vehicle's gas efficiency for both city and highway driving. Natural Resources Canada publishes fuel consumption ratings for vehicles sold in Canada

Research the safety rating of the car. Transport Canada sets safety standards on vehicles in Canada

Look for driver assist systems like stability control, traction control, lane departure warning and blind spot monitor. They all contribute to your safety and well-being on the road

Test-drive the car for comfort and ease of driving. Don't just drive it around the block; spend some time with it. Are the seats comfortable? Does the car ride smoothly? Does it handle well? Can you see yourself spending a couple of hours a day with this car in heavy commuter traffic

Investigate which hybrid and clean energy cars may be eligible in your area for solo driving in the carpool lane. Rules vary, so be sure to check your local regulations

Look for a Bluetooth or plug-in connection for your phone if you want to accept calls or play podcasts/playlists during your commute

Lastly, consider how you will be using the car aside from your daily commute. Will it double as a family car? If so, look up our family car guide
Take a look below to find a wide selection of the best new and used commuter cars. Blending safety, efficiency and comfort, these cars are designed to improve your daily trip between home and work.