10 popular eco-friendly cars to consider
By Kijiji Autos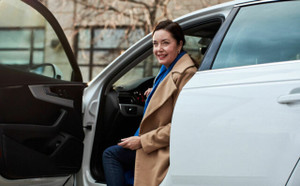 Are you looking to lower your carbon footprint? Eco-friendly cars, like hybrid, plug-in hybrid and all-electric vehicles reduce emissions while helping you to save on fuel costs. However, there are a wide variety of eco-friendly vehicles on the market, so how do you narrow down your options?
Kijiji Autos makes it easy to browse and sort through various options depending on your own specific preferences and requirements. This informative list will highlight 10 of the most popular eco-friendly vehicles on Kijiji Autos to help you find a car that you will love.
1. Hybrid Honda Civic
As the best-selling vehicle in Canada for two decades, it's clear that the Honda Civic has a strong reputation. While the regular gas-powered option is already exceptionally fuel-efficient, the hybrid Honda Civic takes the savings to the next level. The 2012 model offers an estimated 5.3 L/100km for both city and highway driving.
Drivers are sure to be pleased with the vehicle's relatively spacious interior that's equipped with high-quality materials. A number of advanced driver assistance systems come standard with the hybrid Honda Civic to guarantee a safe ride for you and your family and friends. 
Discover the full specs on the Honda Civic overview page. 
2. Hybrid Toyota Camry
Combining accurate and responsive handling with respectable fuel efficiency, it's understandable why the Toyota Camry is one of Canada's best-selling vehicles. Regularly rated as one of the top eco-friendly vehicles available in its class, this midsize sedan comes with a long list of standard safety and tech features. 
Perfect for the whole family, the hybrid Toyota Camry comes equipped with two complete sets of LATCH connectors for the rear outboard seats. Whether you're commuting within the city or hitting the highway for a long-distance trip, this eco-friendly vehicle offers the right balance of power, handling and efficiency to have drivers feeling confident and comfortable.
Learn more about the family-friendly features on the Toyota Camry overview page. 
3. Toyota Prius
Quite possibly the most popular low-emission vehicle on the market, the Toyota Prius offers an undeniably outstanding fuel economy. Despite the compact size, the vehicle offers drivers a wealth of interior space with an abundance of room for cargo as well. 
Coming standard with an impressive array of safety and tech features, such as a 7-inch touchscreen display with Toyota's standard infotainment system, this eco-friendly vehicle is a breeze to operate. Thanks to the car's renowned durability, older models still represent a smart investment for drivers who are looking to save some extra money.
Explore the full tech options on the Toyota Prius overview page. 
4. Honda Insight
Coming standard with a wealth of safety features, the Honda Insight is an excellent eco-friendly option for commuting with your family. Earning an EPA fuel economy estimate of 4.6 L/100km, this vehicle has one of the best fuel economies in its class. Priced slightly below the average for hybrid vehicles, the Honda Insight is a great choice for those working on a budget.
While the base model comes standard with cloth upholstery, premium leather upgrades are available for a little extra. Families will be happy to find that the Honda Insight has a spacious interior with plenty of additional cargo space. With composed handling and a responsive engine, the Honda Insight offers drivers a comfortable ride.
View more about the Honda Insight on it's overview page.
5. Hybrid Ford Fusion
For those who are looking for a well-rounded, reliable midsize car with impressive storage capacity, the Hybrid Ford Fusion is a solid choice. While some drivers have found that the vehicle is less fuel-efficient than many of its competitors, the Ford Fusion makes up for this with its upscale interior. Newer models come well-equipped with the SYNC 3 infotainment system, an 8-inch touchscreen display as well as Apple CarPlay and Android Auto.

Unlike many other hybrid vehicles, the Ford Fusion exceeds expectations with its sporty, sharp handling. It may not be a sport sedan, but the eco-friendly vehicle lets you tackle twists and turns with speed and complete composure. 
Check out its environmentally-friendly features on the Ford Fusion overview page.
6. Hybrid Kia Optima
The Hybrid Kia Optima is outfitted with a long list of standard features, including Kia's Drive Wise suite of advanced driver assistance systems. This innovative system combines forward-collision warning with avoidance assist, as well as many other useful safety features to ensure a super-safe driving experience. 
The eco-friendly vehicle still boasts strong savings compared to traditional gas-powered sedans. Combined with its exceptional safety features, the hybrid Kia Optima is a strong option for those who appreciate a lot of tech.
Browse its many options on the Kia Optima overview page. 
7. Hyundai Sonata Hybrid
A spacious and comfortable sedan with plenty of standard features, the Hyundai Sonata Hybrid is a strong option for those who want a new or gently used eco-friendly vehicle. 
Offering ample leg- and headroom in both the front and rear seats, the hybrid Hyundai Sonata is a comfortable ride for adults and children alike. Finished with an array of premium materials, drivers will be pleased with the quality of the vehicle's interior. An abundance of standard safety features promises a safe and confident driving experience, regardless of who's behind the wheel.
Discover its variety of eco-friendly benefits on the Hyundai Sonata Hybrid overview page. 
8. Nissan Leaf
As the first all-electric vehicle mass-produced by a major manufacturer, the Nissan Leaf holds a storied place in the history of eco-friendly cars. It's quiet, gasoline-free ride is able to produce some zip, offering a top speed of up to 140 km/h. The sleek and modern interior matches perfectly with the Nissan Leaf's streamlined exterior design. 
While new models come standard with an easy-to-use infotainment system with an 8-inch touchscreen display, older models of the Nissan Leaf were only equipped with a 5-inch screen. The vehicle's front-wheel-drive combines with a low center of gravity to offer drivers sharp handling with plenty of control.
Learn more about the available trim options on the Nissan Leaf overview page. 
9. Chevrolet Volt
Available in both hybrid and all-electric variations, the Chevrolet Volt is an impressive and attractive option for eco-friendly driving. Combining swift acceleration with spry handling, this car comes standard with a generous list of features to impress even the stingiest of drivers. The all-electric version offers a combined city and highway estimate of 4.43 L/100km, while the hybrid model's fuel economy is closer to 5.6 L/100km.
The long-list of standard tech features are sure to please difficult passengers, especially on long-distance trips.
Explore the comfort and safety features on the Chevrolet Volt overview page. 
10. Tesla Model S
Offering lightning-quick acceleration with sporty handling, the Tesla Model S is one of the highest-rated vehicles in its class. Drivers are certain to be pleased with the vehicle's nearly 630 km battery-only drive range, one of the highest figures among all-electric vehicles. More than just a pretty face and handsome ride, however, the Tesla Model S offers drivers an impressive amount of cargo space.
Newer models are equipped with an enormous 17-inch touchscreen display that boasts quick display times and sharp graphics. If you want a vehicle that can combine eco-friendly operation with an eye-catching performance, the Tesla Model S is for you.
Uncover all of the tech options on the Tesla Model S overview page. 
Blending environmentally conscious driving with tight handling, eco-friendly cars are often best suited for driving in city environments. It's important to remember that rural areas are not always well-equipped with charging stations. Use this informative list of 10 of our most popular eco-friendly vehicles to help you make your best decision. Visit Kijiji Autos to browse and sort through a wide selection of new and gently used vehicles to find one today.
Your well-being is our top priority. Consider whether in-person transactions are necessary and visit our Help Desk for more details and guidance. Follow Kijiji Autos' community safety tips for more advice about confidently connecting with dealers or sellers during COVID-19.
Easily find your next ride on Kijiji Autos
Search now