4 things you should know before picking your hybrid or electric car
By Kijiji Autos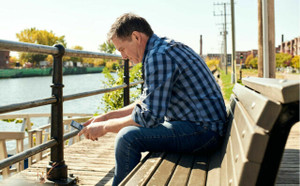 Hybrid and electric vehicles have certainly come a long way since they first debuted on the mass market in the late 90s. If the time has finally come for you to buy a hybrid or e-car that suits your lifestyle, here are some things to consider before going for a test drive.
1. Know the difference between hybrid and electric
Not all battery-powered cars are the same. In fact, there are three kinds of battery-powered vehicles, and all of them operate a little differently:
Battery electric vehicles (BEV or EV)
Say goodbye to the gas pump once and for all with a fully-electric car that is powered by heavy-duty battery packs. Batteries are charged at charging stations across the country or at home. BEVs are the most eco-friendly cars on the road.
Examples: Nissan LEAF, Tesla Model 3, BMW i3
Plug-in hybrid electric vehicles (PHEV)
A plug-in hybrid is a combination of a hybrid electric and BEV—a hybrid-hybrid, if you will. A PHEV can be recharged in two ways: plugging the car into an outlet or with regenerative braking. Plug-in hybrids can typically travel longer distances without the gas engines kicking in.
Examples: Toyota Prius, Audi A3 e-tron, Hyundai Sonata Hybrid
Hybrid electric vehicles (HEV)
Powered by both gasoline and battery, HEVs are recharged whenever the brakes are engaged. The car switches to gas at higher speeds, helping to significantly lower emissions.
Examples: Toyota Camry Hybrid, Honda Accord Hybrid, Kia Optima
2. Where are you going to charge it?
There are three ways to charge your BEV:
With a regular 120v outlet in your garage

With a 240v plug that can be installed by an electrician at home, which cuts the charging time from eight hours to four

At a charging station with a dedicated DC plug, which can charge a range of 145 km for every half hour it's plugged in
Depending on where you live and your proximity to the closest charging station, you might want to avoid BEVs. If there are no charging stations nearby, we recommend installing a 240v outlet to increasing charging capacity.
3. Expect to pay more upfront costs
It's true: hybrid and electric cars come with a higher price tag. For instance, the 2020 fuel-powered Toyota Camry starts at $26,620 but jumps to $31,550 for the hybrid model. But if you consider that the difference can be paid off in just a few short years, it suddenly seems to be worth it. Not only will you pay less at the pump, but you can also rely on government incentives to help pay for your car.
4. Choose a car that fits your lifestyle
Going electric can be a great financial and environmental decision, but it shouldn't be the only thing on your list when choosing your next car. Engine type aside, factors like price, comfort, cargo space, safety technology and in-car entertainment should also be taken into account. Fortunately, there are vehicles of all different sizes, shapes and prices available on the market as hybrid or battery-electric cars.
Kijiji Autos makes it easy to find a hybrid or electric vehicle. Our advanced search options help you narrow down your search to find the car of your dreams. 
Your well-being is our top priority. Consider whether in-person transactions are necessary and visit our Help Desk for more details and guidance. Follow Kijiji Autos' community safety tips for more advice about confidently connecting with dealers or sellers during COVID-19.
Easily find your next ride on Kijiji Autos
Search now