Skip to main content
Browse by category
First Cars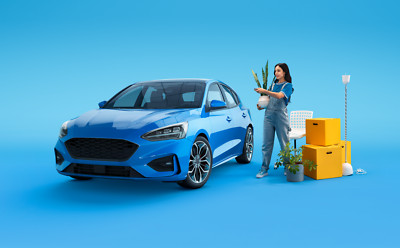 Buying your first car is an important step. Deciding which car to buy can sometimes feel like an overwhelming task. You must consider a blend of affordability, safety, reliability, economy and style. To get started on your search, you can browse through our wide selection of cars for first time drivers. Our inventory includes a wide variety of new and used vehicles from dealers and private sellers, so you can find the ideal first car for you.
Set a budget
First of all, it is important to set a reasonable budget. While style is certainly a factor, you don't want to fall in love with a vehicle that is out of your price range. You will want to consider the down payment and the monthly installments on a loan in order to determine what type of vehicle you can afford. Don't forget about the added costs of insurance, maintenance and repairs.
As a first-time buyer, you should look for a car with a high safety rating, good reliability, economy of operation and good fuel mileage.
Here's a quick guide to help you find the right car from your search results below.
Safety is key
Affordability is important, but it is also crucial that you select a vehicle with a great safety record and crash test rating which help keep newer drivers safe as they navigate the roads. Your ideal first car will also feel fun and comfortable to drive.
Here are some important tips:
In order to determine how safe a vehicle is in an accident, check the Insurance Institute for Highway Safety (IIHS) website for the crash test rating of the vehicle you are considering

If you're looking for a used car – and most first-time buyers are – research which used cars are best in terms of reliability and average mileage lifespan

Double-check the kilometres per litre and calculate how much you may end up spending on fuel each month

Remember that, as a first time driver, you may find it more comfortable to drive a car with automatic transmission

Look for a car with safety systems such as: anti-lock brakes (ABS), traction control (TC) and electronic stability control (ESC). These features can be helpful for new drivers in difficult driving conditions

Go for a test-drive. Do you feel comfortable in the car? Do you enjoy driving it?
To help with your search, take a look below to find vehicles near you that may be the perfect choice for your first car.