Must-haves when buying an electric car
By Kijiji Autos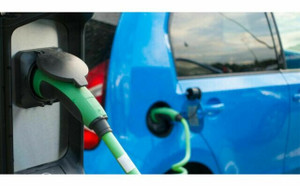 I recently had the chance to test drive a number of electric vehicles, including the Ford Focus Electric, Chevrolet Volt, Chevrolet Spark EV and Nissan LEAF. I also expect to drive the Kia Soul electric model.
If you're thinking of buying an electric car, you'll need to add a few other items to your shopping list. Here's a guide to some of the things all electric car owners must or should have.
An extension cord for your 120V outlet
Regardless of the car model you buy, the manufacturer will provide you with a 120V adapter. The cable that comes with this adapter is only about five metres long (16 feet), and your electrical outlet may be too far away for the cable to reach. The solution? A longer cord will enable you to connect your adapter even if the outlet is at a distance. Make sure you buy a cord that can support the electric charge required by the adapter, i.e. at least 12 gauge. I recommend you don't go lower than this just to save a few dollars, as it will pose a safety risk. I personally use a Husky 10-metre extension cord.
240V charging station (Level 2)
You have a whole range of choices if you decide to buy a home charging station. Some electric car owners are happy with the 120V adapter that comes with their vehicle, but a full charge can take more than 20 hours. For those who want something faster, a 240V terminal is a must. Both fixed and portable charging stations are available. You should budget between $1,000 and $1,500 (approximately) for the purchase and installation of the station.
There's a slew of charging station manufacturers on the market: BOSH, Schneider Electric, Leviton, Eaton, Sun Country Highway and EVduty, to name just a few. The station itself will cost you between $600 and $1,200 depending on the model chosen. Keep in mind that you'll have to add the cost of an electrician to this amount. Here are a few examples:
Schneider Electric ($799.99)
This 30-amp charging station must be installed indoors. Schneider offers a choice of 600 skins for its station and can even customize a skin for you from one of your favourite photos. The Schneider charging station is available in some of the big box renovation stores.
Sun Country Highway LCS-25 ($729)
On its website, Sun Country Highway offers a choice of four charging stations at 240V and higher. At $729, the basic model (LCS-25 portable) is sufficient for home use. However, it operates at 20 amps, which will lengthen the charge time for vehicles that can accept up to 30 amps (LEAF, Focus, Soul and Tesla). This station can be portable or fixed and used both indoors and outdoors. The main problem is its ability to withstand cold temperatures, as it becomes fragile when the mercury drops below -30C. You can order the station online on the Sun Country Highway website.
BOSCH Power Max (US$593)
This 30-amp fixed charging station from BOSCH is very popular among electric car owners, in large part because of its affordability. You'll have to order it directly from the BOSCH U.S. website, but the company does deliver to Canada. The only downside is its guarantee. BOSCH offers only a one-year guarantee, and the station must be shipped to the U.S. for repair or replacement. The process can take several weeks or even months, and the customs charges may be billed to you.
EV duty ($719 to $799)
This 30-amp station, built entirely in Quebec, is distributed by a friend of mine who owns EVandmore.com. It's also the one I use to recharge test cars at home (the photo shows my installation). It's available in various configurations and in fixed and portable models. I've been using mine for some time now, and I'm very happy with it. The station can be used both indoors and out and has been designed for Canada's cold climate. The EVduty station carries a three-year guarantee.
Provincial programs
A number of provinces offer rebates to electric vehicle buyers, so be sure to check your provincial government website to see if you qualify. For example, if you live in Quebec and buy a new electric vehicle, you're entitled to a government rebate of up to 50% of the purchase and installation costs. If you buy a used electric vehicle, read through the government program to learn if the charging station rebate has already been claimed. If the previous owner did not claim the rebate on the station, you may be able to take advantage of it. In Quebec, only one rebate is granted per vehicle, so it's important to make the right choice. Because provincial programs are updated regularly, be sure to see what your province offers.
Public charging stations and access cards
It's not uncommon to have to charge your vehicle during long trips. More and more charging station networks are being introduced in Canada and are managed by a variety of companies. You'll likely need a prepaid access/membership card for each system to activate most of the stations.
The Electric Circuit (Hydro-Québec)
In Quebec, Hydro-Québec offers its Electric Circuit network, which it is also planning to expand into Ontario. These stations are often found in the parking lots of the company's main partners, such as Rôtisseries St-Hubert, RONA renovation centres and Metro grocery stores. There are also many other places where these charging stations are available. A vehicle charge will cost you $2.50, regardless of how long your vehicle takes to charge. For more information, to order a membership card, or to learn the location of the stations, visit the Electric Circuit website.
FLO (formerly VERnetwork)
The FLO network of charging stations is managed by the firm AddÉnergie, and they too are available across Canada. Charging fees are set by the merchant operating the station but are generally $2.50 per charge or $1.00 per hour. Some merchants offer free charging. The station is accessed with a FLO membership card, which you can order on its website–you'll need a card even if the charge is free. The website also helps you locate charging stations when planning your travel.
Astria (formerly DOCBorne)
This network of charging stations is both ingenious and interesting, as there's no need for an access card. Through the collaboration of ELMEC and EVandmore.com, the network uses a simple system that's similar to parking meters. The stations accept coins (25¢, $1 and $2) as well as credit cards and smart cards. The number of stations available is limited for now, but the company is working to add more. For details about this charging station network, visit EVandmore.com.
Sun Country Highway
The great thing about the Sun Country Highway network is that it's free. On the Sun Country Highway website, you'll find a map pinpointing all of the available charging stations. It's also fun to note that many of these stations are at hotels–a bonus when planning a road trip.
Apps for travel planning and public charging stations
If you own a computer, smart phone, tablet that runs on iOS (Apple), Windows or Android (Google), or a BlackBerry, you're sure to find an app to help you find and use public charging stations. Some of these apps are offered by charging station operators, while others use information provided by the EV community. Here are a few great options:
The Electric Circuit: iOS and Android (Free)
The Electric Circuit application lets you find a charging station, create a list of favourites, track the progress of your charging session, view your history, and transfer funds to your member account. The app will also let you know if the selected station is currently available.
FLO: iOS and Android (Free)
This application offers the same functions as the Electric Circuit app, because it's basically the same service. The only difference between the two apps is the charging stations displayed. If you'd like information about both networks, you'll need to install both apps.
EV ChargeHub: iOS and Android (Free)
This app is not associated with any particular charging network. It will help you locate charging stations offered by a variety of networks in Canada and the U.S., including Hydro-Québec's Electric Circuit, FLO, Tesla Supercharger, ChargePoint, Sun Country Highway, Blink, SemaConnect, EVgo, AeroVironment, CarCharging, OpConnect, Greenlots, and hundreds of other independent stations.
PlugShare: iOS and Android (Free)
PlugShare is one of the most complete apps you'll find. Like EV ChargeHub, it lists the location of stations belonging to many different networks. It even offers users the option of sharing their home chargers with other users of the app. It's a must-have application for electric vehicle owners.
Green Race (Website only)
This website lets you plan your route when traveling. It uses Google Maps to gauge travel distances, and, based on this, determines whether it's doable for you. The site lets you know the ideal speed to maintain to get to your destination and the battery range left once you reach your destination. The only drawback of Green Race is the lack of information about charging stations along your route. If this info were added, the site would be perfect.
Car-specific apps
OnStar RemoteLink: iOS, Android, Blackberry and Windows Phone (Free)
This app by Chevrolet provides you with all kinds of useful information about your vehicle, such as the battery charge level. It even has a remote unlock function if you inadvertently lock your keys in your car. The app also works with gas-powered cars that offer OnStar technology.
NissanConnect: iOS, Android et Blackberry (Free)
This application was developed by Nissan exclusively for its electric vehicle models. It allows you to see the battery charge level, start the car remotely (immediately or at a specific time), and even turn on the air conditioning with the touch of a button. The app requires that the vehicle be equipped with the NissanConnect function.
LEAF Energy: iOS (Free)
This application, created by a Nissan LEAF owner, is exclusive to this model. It's a very complete app and will give you a good idea of how much energy your LEAF will use. It even takes the outdoor temperature into account. Users say that the information available on the app is much more precise than that provided by the LEAF itself.
LEAF Range Estimator: Android (Free)
While offering pretty much the same functions as the LEAF Energy app on iOS, this one is slightly less refined. However, it appears to be popular among LEAF owners with Android phones.
MyFord Touch: iOS and Android (Free)
This Ford app is simply an interactive user guide to help you use the MyFord Touch system to its fullest. MyFord Touch, installed in Ford products, doesn't communicate with the vehicle but is very practical in understanding how the Ford multimedia system works.
I hope that some of this info will help you prepare to go electric. There are plenty of good options on the market and a wide range of apps, accessories and equipment available to help you make the most of your shift to an electric vehicle.
Easily find your next ride on Kijiji Autos
Search now