How to use the model overview page to easily find your next car
By Kijiji Autos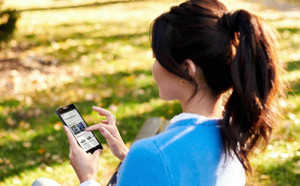 If you're new to the car-buying process, finding a vehicle that suits your lifestyle, budget, and personal taste can seem overwhelming. What you really need is a reliable and unbiased source of information that will give you the details you're looking for to shop with confidence. Our model overview pages are an easy, user-friendly car comparison tool that has done all the research for you. All the specs you need to compare cars are now easy to find on our model overview pages. 
Your well-being remains our top priority. Please seriously consider whether in-person meetings are necessary and visit our for more information.
How do model overview pages make my search easier?
Sifting through endless amounts of information and separating sales pitches from concrete facts is time-consuming. On every model overview page, you can expect to find the key considerations most people look for, which make the car comparing process that much simpler.
What information can I find on the model overview page?
We've broken down car specs into five main categories:
Safety
Every generation of every car has something new to offer in terms of safety features. For example, if you've decided to buy a car with Forward Collision Warning, you can easily see which year and trim that feature was first introduced.
Interior
What does the car offer in terms of interior finishes? If leather seats make you swoon, we'll tell you which trim line and year this is available on the model you searched for. If you're a no-frills kind of person, you'll find a well-rounded description of what to expect from each model and year.
Technology
Remember back in the day when cutting-edge technology was automatic windows? Whether you're a hard-core techy who is looking for all the bells and whistles or you just want basic Bluetooth connectivity, you'll find that information here and can compare cars easily.
Space
Some of us need a lot of legroom, while others are looking for ample headspace. Seating, cargo space, and cabin room are all important car details you can find on these pages.
Comfort
How well does the car drive? Does it feel like you're softly floating along or do you feel every bump and pothole? If comfort is your ultimate dealbreaker, you'll discover which model is right for you in this section.
The model overview page provides car details spanning years and trims
We are committed to helping you buy the right car for you, no matter what year it is. That's why our model overview pages include information about all models, not just the most recent or most expensive. You'll see exactly when a new feature was introduced and on what trim lines. The higher the trim line, the more added features you can expect.
Try using the model overview page as an easy car comparison tool. That's exactly what it was designed for! All the important details and FAQs located in one place, and it's also easy to read, understand, and compare to similar models.
How do I know I'm seeing the whole picture?
We want to make sure that you receive the most well-rounded information possible. With transparency and honesty in mind, we give you a list of the most important pros and cons to help you narrow down your search. We also provide answers to some of the most frequently asked questions to save you time. You can easily use this information to connect with dealers and make the car-buying process that much faster.
The model overview page can assist you in finding the ride of your dreams and help you to reply to listings with confidence. Connect with a dealer and browse listings for cars in your area today on Kijiji Autos.
Easily find your next ride on Kijiji Autos
Search now