10 things to highlight when selling your used car
By Kijiji Autos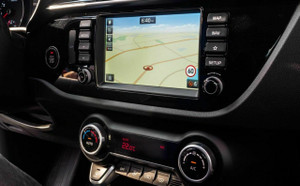 Even if you still love it, your tastes or needs have changed, and someone else might enjoy the vehicle more. It's time to put your car up for sale at a reasonable asking price.Keep in mind, however, there are thousands of used vehicles on the market. Why would a serious buyer look at yours in particular? Here are 10 ways to make an impression on customers when selling your car.
My model is the best!
You must know your car and its reputation. Take the time to show the buyer how your car's brand is positioned on the market, its relative popularity and, in particular, its reputation. Certain cars are favoured by young people, others by the not-so-young, but all brands have their fans and place in the market.
The condition of the car
A vehicle looking like that tow truck in the Disney film Cars won't impress anybody. Instead, explain to your buyer how you've taken meticulous care of the car, and focus on the excellent overall condition of the vehicle.
Wear and tear
Don't hide anything from your customers. If parts of the vehicle are worn out, such as the carpets, don't hesitate to say so. The opposite is also true. If other parts are in mint condition, highlight them!
Accessories
Everyone loves a well-equipped car. During the conversation, take the opportunity to show your customer the features and accessories in the passenger compartment and elsewhere. Buyers will be drawn to Bluetooth connectivity or keyless entry.
The absence of rust
Even though they're in the market for a used car, buyers want one that looks good and will last. The absence of rust is key in building a customer's confidence in a vehicle. While you're with the buyer, point to the areas most likely to rust quickly, such as the wheel wells. If you're talking on the phone, indicate whether the car has had rustproofing treatments.
Comfort
If the seats in your car were made with NASA technology, talk about it. Don't laugh. Some seats have actually been created using NASA research! Be sure to tell the customer if your seats are electric, heated, ventilated and adjustable in all directions. Also point out how roomy the back seat is and whether the vehicle has adaptive suspension, which makes the ride even more comfortable.
Recent repairs
You've taken meticulous care of your car and had it repaired to keep it in impeccable shape. You can prove this by showing your bills to potential buyers. They'll feel reassured about the condition of the vehicle.
Security systems
Experts agree that safety is one of the most important factors in choosing a car, whether it's new or used. So point out your vehicle's safety systems—backup camera, blind spot sensor, or more sophisticated options, such as a lane departure warning system.
Sound system
Buyers, especially young people, are attracted by quality sound systems and the ability to connect their devices to play their own music. Never neglect this feature.
Fuel consumption
No one wants to spend money on a gas guzzler. If your car is fuel efficient, it will receive more attention and appeal to more people.
Easily find your next ride on Kijiji Autos
Search now