5 questions to ask yourself before buying a new car
By Kijiji Autos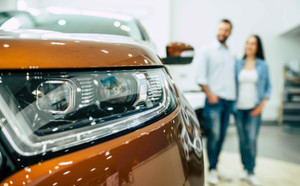 Buying a car is an exciting experience. Whether it's your first or your tenth vehicle, it's a thrill to think about yourself at the wheel of a new car, even if it already has a few kilometres on the odometer. Changing your vehicle or buying one for the first time is a new start that comes with a new sense of freedom.
Some decisions have to be reached, however, before making a choice. You've looked through all the classified ads on Kijiji, the section with new cars offered by dealers as well as the used-car section, and the wide range of models has left you a little overwhelmed. Many factors can influence your decision, so take the time to ask yourself these simple questions before reaching a final decision.
1- What is my budget?
This is always the first question to ask yourself when making a major purchase. While it's true a used car will cost less to buy, it will often be more difficult to finance. New cars frequently come with financing deals and can even be leased. Dealers are also more likely to offer promotional discounts on new cars, which help to reduce the initial cost. Always line up your budget with your paychecks. It will be easier to break down and make your life simpler.
2- Am I the type to change cars often?
Some people are real car buffs who can't stand driving the same vehicle for more than a few months. Since new cars depreciate quickly, these owners have to absorb the loss of value in the resale price. If, on the other hand, you're the type who likes to keep the same set of wheels for a long time, a new car will last longer than a used one and even let you drive payment free for several years.
3- Do I use the car frequently and drive long distances?
Your lifestyle will also influence your choice of vehicle. If you have to drive many kilometres each day, a new car is the way to roll because it'll likely last longer. If, however, you only travel short distances, a used car may do just as well.
4- Does my budget allow for repairs?
The undeniable advantage of a new car is that it's under warranty longer. Some companies now offer 10-year warranties, and some no longer have mileage limits. So you'll have less to worry about. Are you mechanically gifted? If so, a used car could be a logical choice since you can save money by doing some of the work yourself. Consider your time, talent and repair budget before making a choice.
5- Do I like the latest technologies?
The automotive world is evolving at high speed. Today's new cars must, for example, offer the standard backup camera, which was not the case a few years ago. Multimedia and multifunction systems are also developing rapidly. If you're a technophile and an absolute geek, a new car will probably make you happier.
You'll find plenty of answers to your questions when you visit Kijiji Autos for new or used cars.
Easily find your next ride on Kijiji Autos
Search now