8 Mistakes first-time car buyers make
By Kijiji Autos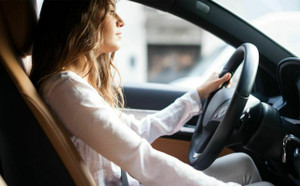 Here's a look at the eight most common mistakes made by first-time car buyers and how you can avoid them.
Mistake #1: You didn't do enough research
After buying a house or business, purchasing a car could be the second- or third-largest purchase you make in your entire life. Wouldn't you want to make sure you did a little homework before taking the plunge? Among the ways you can get to know the car you're interested in is to research the reliability of the manufacturer, check out customer feedback and prepare a list of detailed questions you'll want to ask the dealer. And if you search for a car on Kijiji Autos, you'll find extremely helpful dealer ratings and reviews, and price analysis.
Mistake #2: You didn't have a budget
It's easy to focus on the monthly payments, but what about the hidden costs of owning a car? Have you factored in the cost of gas, insurance, and repairs outside of the warranty? And if you're financing your new car, don't forget the interest you're paying toward the principal amount. It's worth busting out a calculator and crunching the numbers to make sure you can truly afford your wheels.
Mistake #3: You didn't consider multiple dealers
There are often multiple dealers selling the same or something similar to the car you're considering. It's worth shopping around to know if a bargain is just that. Kijiji Autos provides dealer ratings and reviews, and instant price analysis, so you can decide which dealer(s) you'd like to contact. Dealers are easy to reach online and are available to help just about anytime.
Mistake #4: You only considered a second-hand car
Buying your first car doesn't necessarily mean you have to buy second-hand. Yes, of course, there are thousands of great, affordable used cars available, but there are affordable new cars, too. New vehicles can be safer and more reliable than older models. Plus you get a warranty and better fuel efficiency. You can buy a new car from a positively rated and reviewed dealer on Kijiji Autos. But if you insist, you'll find tons of gently used ones on Kijiji Autos, too.
Mistake #5: You didn't get the details on the used car
Used cars are always a great option, but like any big ticket item, do some homework before buying. The Insurance Bureau of Canada offers a free VIN check to see if a car has ever been reported as flood-damaged or nonrepairable. It's worth checking to see if there are any open recalls on the car. Once you've done your initial research, go ahead and contact the seller.
Mistake #6: You skipped the test drive
It is always exciting to find the perfect car, especially once you've done the research, assessed your budget and you know you're ready to buy. But before you get too excited about bringing your dream car home, don't forget the meet-up with the seller should include a test-drive. Once in the driver's seat, you can check that all gauges work, test the heat (and AC) blowers, the parking brake, turn signals, etc. And once on the road, listen for any odd knocks or noises, see if the car pulls left or right, etc. and then consider a trip to a mechanic, too. It's all part of the car-shopping experience.
Mistake #7: You focused on style, not substance
Touchscreen GPS displays, heated front and rear seats, cameras everywhere – it's easy to love all the creature comforts car manufacturers add to vehicles today. But aren't there other factors that should play a bigger role? What about fuel economy or safety ratings? How does it drive? It's easy for a car to feel like a toy, but don't forget that it's also a tool to help you get around without incident.
Mistake #8: You didn't shop online
If you're used to only shopping at brick and mortar dealerships, you'll be happy to know that many dealers now place their inventory on sites like Kijiji Autos. Shopping on Kijiji Autos is a breeze. You can use high performance search to find exactly what you're looking for, read dealer ratings and reviews, know in an instant if a car is fairly priced, and contact the seller online once you've found the perfect car for you.
With a little bit of research, you can avoid car-buying mistakes by being prepared. Shopping for a car should be fun, informative and as easy as possible – Kijiji Autos was designed to help you with all three.
Easily find your next ride on Kijiji Autos
Search now