8 things to know before buying a new car
By Kijiji Autos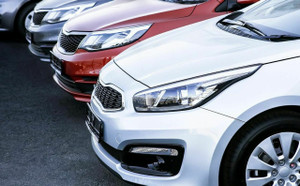 Buying a car is an important step in life and requires sound planning. Here are some questions to ask yourself before choosing a new set of wheels.
City or country
Before buying a vehicle, you should first consider the environment in which you live. It seems obvious, but this basic information will guide the type you choose. Just think about trying to squeeze a van into a narrow parking space, and you'll know what we mean.
Family or couple
At the moment, you may not have reached the stage where you want to start a family. But your family situation could change while your vehicle stays the same. Travelling alone or as a couple in a small car is enjoyable. It can be a lot less fun with two extra passengers and all their gear.
Eco-friendly or not
As multiple technologies develop, you now need to consider the type of car you want and the type of driver you would like to be. Do you want to protect the environment by buying a green vehicle? If so, remember green technology can require extra facilities and a suitable lifestyle. Sometimes, it's easier and more advantageous to opt for a gas-powered vehicle.
Weekend warrior or homebody
If you plan to set out for adventure every weekend and hit the trails whenever possible, you'll need to choose your vehicle accordingly. Not all of them can accommodate your kayak on the roof, transport your bicycles or plow through snow with all-wheel drive.
Connected or old school
Do you have several smart devices and spend half your life on the Internet? Take the time to check the options in new vehicles. Bluetooth is great, but even better is being able to connect to your smartphone in a vehicle that's compatible with Android Auto or Apple Car Play.
Off-road or smooth ride
We're talking here about driving, not just lifestyle. If you like off-road driving, you'll tend to choose a more aggressive car, often with manual transmission. If not, the softness of the suspension will dictate your choice.
Short or long term
If you're the type to keep your vehicle for many years, you'll need to be even more careful in choosing one. If, on the other hand, you make frequent changes, you can afford more trial and error, keeping in mind that you'll lose money through depreciation when you trade in or sell your vehicle.
Monthly or total
The type of financing available to you and whether you choose to lease or buy will affect the price of your car. It's important to understand how much you'll end up spending on a vehicle before you begin the process of buying one. You should be aware that the offers posted are often by the month or week but don't reflect the total amount you'll pay. Your dealer will be happy to explain the final number. In addition, offers frequently include a deposit you'll have to make. Be prepared!
Once you've found answers to these questions, read on. Take a look at our other articles offering tips as well as specialized information about vehicles of all types. You'll be better equipped to start shopping on Kijiji Autos!
Easily find your next ride on Kijiji Autos
Search now