Buying a used car: Payment methods
By Kijiji Autos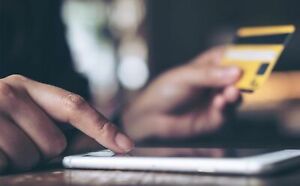 You're almost in the driver's seat!
The beautiful used car you've been dreaming about is nearly yours. You've done your research, checked the vehicle's history, found a mechanic to inspect the car and, of course, you've taken it for a test drive. Even your offer to purchase has been accepted. All you have to do now is pay for it.
Methods of payment can sometimes be a bit complicated, and you don't want to lose the used car of the century because you've delayed payment. At the same time, there's a lot of money involved, and you want to make sure the transaction is as transparent and worry-free as possible.
Of course it's easier if you're buying from a used car dealer who advertised on Kijiji Autos. They're generally open to all forms of payment and can sometimes help you with the financing. Even a warranty is included.
If you're dealing with an individual, you'll need to take precautions to avoid losing the gem you worked so hard to find. You don't want to waste all that time you spent gathering information about it!
The first solution is cash. At the very least, for the sake of simplicity, put down a cash deposit so the car doesn't end up going to someone else. Have the seller draw up a document and, if necessary, have it countersigned by a witness. You'll pay the balance at a vehicle registry office or bank.
For the buyer, cheques are an acceptable way to make the full payment. But the seller may want to wait a few days for the cheque to clear before handing you the keys to the car! Even a certified cheque can easily end up being worthless.
The best and safest method for this type of purchase is a direct bank transfer. By going to a bank counter together, you can have the transfer done immediately. But this type of transaction is often not possible.
You should know that electronic payments have become the ideal solution. And with PayPal now available on Kijiji, you can conduct a transaction of less than $10,000 on your smart phone or any other mobile device. You won't have to carry large sums of money, and the transaction can be easily traced should a dispute arise at a later date. Even better, electronic payment services often offer a payment guarantee. The electronic payment providers may be able to help you get your money back quickly if you want to cancel the transaction because of fraud or misappropriation!
Once the transfer has been made and the paperwork registered with government authorities, it's time to hit the road in your new car, used of course, but so beautiful!
Easily find your next ride on Kijiji Autos
Search now