Canada's happiest cities to drive in
By Kijiji Autos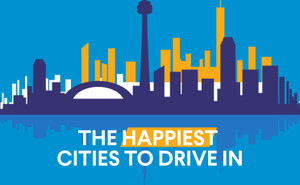 The vast expanse of breathtaking landscapes, amazing wildlife and eclectic cities are just a few of the reasons why Canada is one of the most popular countries to drive in, but we wanted to know which of the country's cities make us the happiest while driving. We explored the driving behaviours and attitudes of over 2,000 Canadians to pull together our driving city index.
We looked at the top 10 most populous cities in Canada and asked drivers a range of questions from road conditions to traffic levels, and number of dangerous drivers on the road to whether they have lost their temper while driving. Using our results we created our city rankings.
According to our research, the average Canadian spends only 14 minutes and 15 seconds in traffic per day, with Toronto drivers spending the most - 19 minutes and 8 seconds and Edmonton the least - 12 minutes.
The cities with the best road conditions are Calgary, Toronto and Ottawa-Gatineau, while Montreal, Winnipeg and Edmonton are named the worst.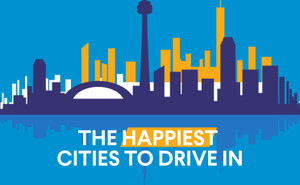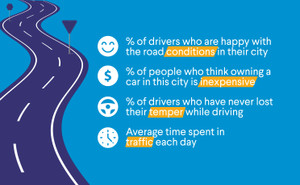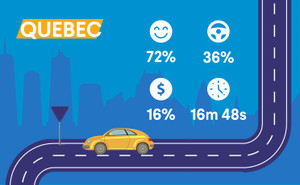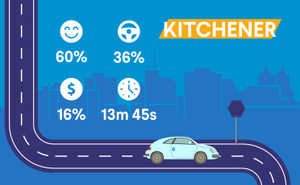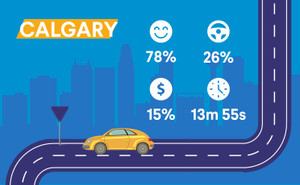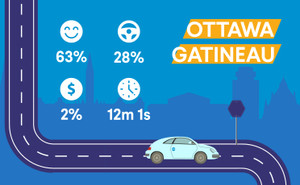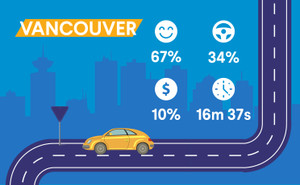 Québec ranks as the city with the happiest drivers
So how about drivers' attitudes and behaviors while on the road? Our research revealed four in five of us feel happiest when on the road. The city boasting the happiest drivers is Québec, the calmest are located in Kitchener and the most focused in Hamilton.
Listening to music, scenic views and a sense of freedom are among the top reasons why Canadians love driving.
On the other end of the spectrum, more than half (58%) of drivers in Winnipeg admit to getting angry behind the wheel at least once a week. Almost half (46%) of Canadians feel anxious at least once per week while driving with dangerous driving, cutting in and tailgating cited as the top anxiety-inducing behaviours.
View our full set of results.
Inspired to take a road trip?
Canada is full of some of the best road trips in the world, but with so many options we know it can be hard to choose one. We've used a combination of Google search volume and Instagram hashtag data to provide you with the top five most popular road trips in Canada:
1. Icefields Parkway - The 235km Icefields Parkways is your front-row seat to some of the Canadian Rockies' most dramatic glaciers and lakes.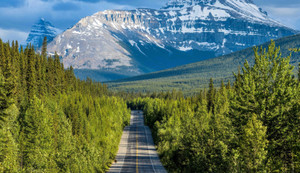 2. Dinosaur Trail - This 48km loop runs northwest from Alberta. You can expect badlands and river views whilst taking in the scenic views of Horsethief Canyon.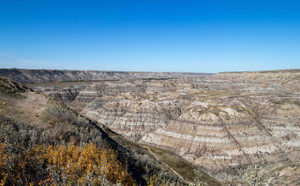 3. Cabot Trail - The world-famous Cabot Trail is considered one of the best road trips in the world. Drivers on this 300km trip take in views of golden beaches to forests and everything in between.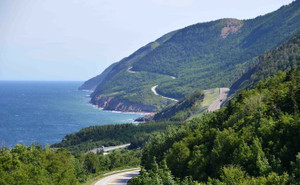 4. Sea to Sky Highway - Starting out in Vancouver, you'll zip past the ocean, mountains and farmland on this 162km road trip.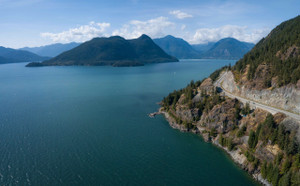 5. The Trans-Canada Highway - Thinking of taking an epic drive? Why not cross the country from coast to coast on this huge 7,820km drive.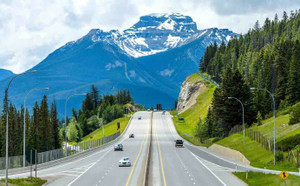 Take a road trip in one of our luxury cars.
Other interesting findings from our study include:
Cities that require the least road improvements:
Calgary - 19%

Vancouver - 15%

Quebec and Kitchener - 14%
Cities with the least dangerous drivers:
Vancouver - 39%

Calgary - 38%

Winnipeg - 36%
Cities where residents feel public transport is reliable:
Calgary - 42%

Kitchener and Montreal - 38%
Cities where owning a car is not deemed expensive:
Quebec and Kitchener - 16%

Calgary - 15%
Driving in the city? Check out our city cars.
Methodology
Full survey data available on request. Data collected by Censuswide on behalf of Kijiji Autos in November 2021.
Easily find your next ride on Kijiji Autos
Search now