Everything you need to know about financing and leasing your next car
By Kijiji Autos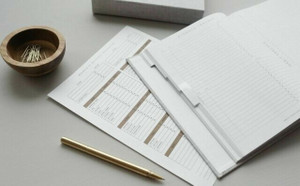 Shopping for your next car online is fun. Figuring out how to pay for your next car is not. When buying a vehicle, you have a few payment options for what is likely the second most expensive purchase you'll ever make: financing or leasing (or paying cold, hard cash if you have it). Not sure which one makes the most sense for you? 
Keep reading to learn more about your options and how to use a car payment calculator, courtesy of Kijiji Autos:
The basics of financing
First of all, what is financing? In one word, financing is a loan. Like a small mortgage, you must first have a down payment (often the trade-in value of your current vehicle) and apply for the difference from your bank. Many dealerships offer in-house financing as well. If you have bad credit, you may not be able to get a loan from your bank, but you can still apply for financing from your dealer or loan specialist.
Is financing right for you? Other things you should consider:
Term lengths, monthly payment amounts and interest rates vary from lender to lender

Payments can be paid weekly, bi-weekly or monthly

When you finance a car, it's completely yours, which allows you to build equity

The full ownership of a car means that you are also responsible for any and all repairs and maintenance
The basics of leasing
What is a car lease? Think about it as a long-term rental. Leasing a car makes more sense for many drivers who like to change their car every few years. Once your lease term is up, you can either buy it out from the dealer or upgrade to a new model. If you don't have a sizeable down payment but have a steady income, a lease is probably the easiest way to get a car.
Other things you should consider:
Leasing terms vary, but the typical lease agreement lasts anywhere from two to five years

Your monthly costs include tax, depreciation of the vehicle and interest

Your options will be limited when it comes to designing the interior

If you travel long distances in a year, leasing can be expensive, as you have a yearly kilometre limit.
Is it better to lease or buy a car?
The lease vs finance car debate depends on your financial situation and your driving habits. Do you spend most of your day behind the wheel? Owning your own car gives you the freedom to drive without restrictions. On the other hand, if you're only planning on using your city car for groceries and the occasional trip to the countryside, a lease may better suit your lifestyle. 
Financing a car has more upfront costs and puts all the responsibility of ownership on the driver's shoulders. It also builds equity and gives you more freedom to customize your vehicle how you see fit. Whenever you decide to buy a new car, you can use its blue-book value to make a down payment on the next one.
Leasing a car has far fewer upfront costs, but all those monthly payments don't build equity. You don't need a large sum of cash to lease a vehicle, but at the end of your lease term, you can't use the value of your vehicle as a down payment on your next one. If you prefer to drive newer cars with all the latest gadgets and safety features, leasing gives you that flexibility.
How to use a car payment calculator
A car payment estimator is an invaluable tool that takes all those numbers being thrown at you and convert them into a simple payment amount. There are so many variables that contribute to the final payment amount, such as the term length, payment frequency and down payment value (if applicable). Spare yourself the headache and use a car payment estimator. Simply input the numbers you have  (cost of vehicle, payment frequency, term, etc.) and let the calculator do the work for you.
Check out your buying and leasing options on Kijiji Autos
Kijiji Autos has a load of handy resources available to help you make the right payment decision for your next vehicle. Our Understanding Loans and Leases page is equipped with a car payment estimator, glossary of commonly used terms and more information about financing and leasing. Start shopping for your next ride on Kijiji Autos.
Your wellbeing is our top priority. Trade with care and please visit our Help Desk or Health Canada to learn more.
Easily find your next ride on Kijiji Autos
Search now