Does a used car come with a warranty?
By Kijiji Autos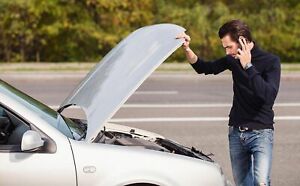 You bought the perfect used car a few weeks ago, but it's suddenly begun to play tricks on you. 
After all, a used vehicle can sometimes have problems, even if you took care to have it inspected before making your purchase. You'd love to find a solution to the problem, but it may cost more than you want to pay.
The law of course requires that new cars come with a warranty. But did you know that you may also have recourse with your used car under certain conditions?
If you bought your used vehicle from a dealer, you can relax; unless the problem is of your own making or has cropped up too long after the transaction, you'll be covered by a warranty.
All Canadian provinces require that commercial sellers offer a warranty whose length is determined by law according to the age of the vehicle and type of repair needed. Some dealers go even further and offer a 30-day replacement warranty if the vehicle doesn't suit you. This is particularly true if you buy a certified pre-owned vehicle, a quality designation recognized by some manufacturers and provincial dealers associations.
You should also check whether your vehicle is still covered by the original warranty, which you can find out by consulting the CARFAX Canada report. These warranties extend over many years and you may be able to take advantage of one, particularly if the previous owner bought an extended warranty, which are transferable under the law.
Buying from an individual seller
This is where things get tricky, because when the transaction is between two individuals, no warranties apply. You have bought the car and had it inspected, so you are responsible for any repair costs. Aside from venting your anger, you have no recourse.
While in most Canadian provinces, it's almost impossible to have recourse against the seller, Quebec is the exception, as its civil code provides for hidden defects. As with the purchase of a house, if you can prove that the problem has been caused by a hidden defect, you can take legal action against the previous owner. However, this is no easy task, because to claim a hidden defect, the problem must be so serious that it would have stopped the transaction from going forward.
You must also prove that the seller knew about the defect and that you did everything possible to detect it before the transaction, and that it couldn't have grabbed your attention. You can try to take this course of action if you live in a province other than Quebec, but you'll have less chance of succeeding.
You can appreciate that this type of situation is extreme and rarely occurs. If it does, you'll likely have to go before the courts for a decision and to receive compensation. This will cost you time and money, often more than the repair itself!
Fortunately, you're unlikely to come across this kind of problem when shopping for a used vehicle. But the fact that others have gone through it should encourage you to use caution and have a thorough inspection done before buying, even if the used vehicle you have your eye on is the car of your dreams!
Easily find your next ride on Kijiji Autos
Search now