5 Litres of information on fuel economy
By Kijiji Autos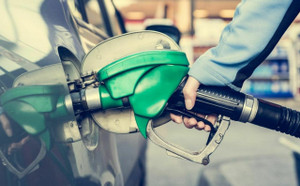 Gas prices may be lower than they have been over the past four years, but they still remain high compared with the cost of oil. Considering the ongoing expense and need for fuel, litres per 100 kilometres represents an important consideration when purchasing a new or used vehicle.
You may not be able to control how much oil companies charge for gas, but you can decide to sacrifice a little speed or style for fuel efficiency. Given advancements in technology, you might not have to even give up much! Here's how you can use the latest data and science to keep money in your pocket when selecting the right set of wheels.
Use a Fuel Cost Comparison Calculator
National Resources Canada (NRCan) offers a tool that lets you select multiple makes and models to see which car might best fit your needs. In an advanced search, you can factor in the number of kilometres you travel in a year, in addition to breaking down the percentage of driving you do in the city versus the highway. It should at least help remove the sticker shock at year end when you see how much you've spent on gas.
Don't Dismiss Transmissions
The type of transmission in a vehicle could help positively impact its fuel economy. Compared with a 2007 car with an automatic transmission, today's cars feature a dual clutch transmission, which can reduce fuel consumption by up to 9 percent. GM Canada is one manufacturer that sites advanced transmission technologies for "substantial increases" in fuel economy.
Consider the Most Fuel-Efficient Vehicle
For 2016, NRCan recognizes several vehicles that have the lowest combined fuel consumption rating. Calculating a mix of commuting styles – 55 percent city and 45 percent highway – the site offers recommendations for a number of car classes. Toyota claims three spots on the list: the Prius c (compact), Prius (midsize), and Prius v (midsize station wagon). Honda and Ford are also featured.
Remember to Check Your Tires
It's not just a flat tire that can ruin your day. Underinflated tires should be a pressing concern given their ability to influence just how far your car gets on a full tank. In fact, tires underinflated by 8 pounds per square (psi) can increase the car's fuel consumption by 4 percent. (This may be the only time when it's good to be full of hot air.) Check those tires once a month to ensure you're not burning extra fuel over a little psi.
Declutter the Trunk
If you picture the back seat or trunk of your car right now, does it resemble a storage locker? Every 25 kilograms of weight in the car increases fuel consumption by about 1 percent. Maybe it's time to start sorting through those backseat treasures and trunk keepsakes and pony up – the less weight in your vehicle, the less fuel your engine will need.
You must always consider fuel consumption and efficiency when purchasing a new or used car because:
It's a way to protect your wallet and enjoy a healthier relationship with your car

There is the importance of researching if that new car is a greedy gas guzzler

Several steps to increasing fuel economy involve checking those tires regularly and clearing out your trunk of unnecessary junk
Easily find your next ride on Kijiji Autos
Search now