5 Litres of information on fuel economy
By Kijiji Autos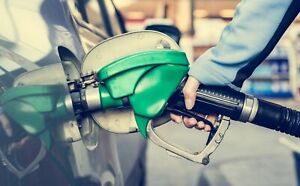 Gas prices may be lower than they have been over the past four years, but they still remain high compared with the cost of oil. Considering the ongoing expense and need for fuel, litres per 100 kilometres represents an important consideration when purchasing a new or used vehicle.
You may not be able to control how much oil companies charge for gas, but you can decide to sacrifice a little speed or style for fuel efficiency. Given advancements in technology, you might not have to even give up much! Here's how you can use the latest data and science to keep money in your pocket when selecting the right set of wheels.
You must always consider fuel consumption and efficiency when purchasing a new or used car. It's a way to protect your wallet and enjoy a healthier relationship with your car.
There is the importance of researching if that new car is a greedy gas guzzler. Several steps to increasing fuel economy involve checking those tires regularly and clearing out your trunk of unnecessary junk.
Easily find your next ride on Kijiji Autos
Search now