How to get rebates for your electric car in Canada
By Kijiji Autos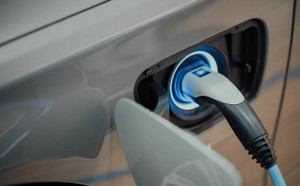 According to Transport Canada, vehicles account for the second-highest source of greenhouse gas emissions in the country. To combat the steep rise in greenhouse gases and the environmental impact they cause, the government has incentivized going green behind the wheel.
Today, anyone looking to buy a zero-emissions vehicle (ZEV) is eligible for Government of Canada electric vehicle rebate, which can significantly offset the price of choosing a hybrid or electric model over a fuel-powered one. And if you've ever looked at an electric car running cost calculator, you know that buying a ZEV is not only eco-friendly but also budget-friendly.
What is a zero-emissions vehicle?
There are many types of eco-friendly vehicles on the market, but they are powered with a few different engine systems. A zero-emissions vehicle is any car that is considered a hybrid-electric (like the Hyundai IONIQ Hybrid), plug-in hybrid electric (like the Ford Fusion Hybrid) or hydrogen fuel cell (like the Toyota Mirai)
Here's a quick breakdown on what you can expect from the government:
Incentives from the Federal Government
No matter where you live in the country, you're eligible for this rebate. As of May 1, 2019, buyers and leasers can expect to receive two types of incentives:
$5,000 for ZEVs and long-range plug-in hybrid vehicles

$2,500 for short-range hybrids
In order to be eligible, the manufacturer's suggested retail price must be less than $45,000 for 2–6-seater (or $55,000 for higher trims) or less than $55,000 for a 7+ seater.
How can I get my rebate?
The Gov Canada electric vehicle rebate is automatically deducted to the price when you buy your car, meaning your dealer should be applying this rate directly at the point of sale. The rebate will also be deducted from online purchases.
For more information, ask your dealer or visit Transport Canada's website.
Tax Write-Offs
Did you know that if you're self-employed or own a business, you eligible for a 100% federal tax write-off of your ZEV vehicle? To find out if your car is eligible, visit Transport Canada's website or ask your accountant for more details.
Provincial incentives for buying an electric or hybrid car
As of now, there are only three parts of the country that offer an electric vehicle provincial rebate, with hopefully more provinces making rebates available in the near future.
British Columbia
Anyone buying or leasing an eligible vehicle can receive up to $3,000 for a long-range ZEV or $1,500 for a short-range ZEV. Drivers can also receive up to $6,000 when they trade in their old fuel-powered car for a ZEV.
Ontario
Drivers who purchase a used ZEV can receive up to $1,000 after attending a free EV 101 seminar.
Quebec
Buyers can expect a rebate up to $8,000 for a new ZEV or up to $4,000 for a used model for eligible vehicles. Drivers who want to install charging stations at home can also receive an additional $600 in rebates.
Shop for hybrid and electric vehicles online
We all want to go green and do our part to save the planet, but the cost of a hybrid or electric vehicle is a barrier that many of us can't overcome. With the Government of Canada electric vehicle rebate and the additional provincial rebates, you may discover that going green isn't as expensive as you thought.
Are you interested in buying or leasing a zero-emissions vehicle? Take a look at new, used and certified pre-owned vehicles on Kijiji Autos.
Easily find your next ride on Kijiji Autos
Search now