How to negotiate the sale of your used car
By Kijiji Autos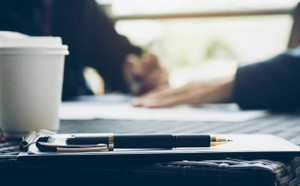 You've done everything you can to sell your used vehicle.
You posted the perfect ad, created a photo album showcasing the car, and now you're receiving calls, taking potential buyers out for test drives, and getting offers. This is when the negotiations begin. Here are some tips to make them easier.
Select your buyer
Plenty of customers may have shown an interest in the car, but only a few have contacted you. Take the time to talk to each of them and to choose a serious buyer with whom you wish to do business. After all, you have to build trust.
What if the potential buyer asks you to hold the car for a long time before closing the deal? It's up to you to get a sense of the customer. A person who's in a hurry may have rushed to test the car and now wants to talk to their spouse before going any further. In this case, you can afford to wait, but just a little.
Of course, the right way to move forward will vary depending on the situation, how quickly you want to sell the vehicle and the connection you've established with the buyer. In general, you should only hold the car for a very limited period, ranging from a few hours to a day at most. You don't want to deprive yourself of potential sales if the buyer cancels.
Let the customer know they aren't the only interested buyer and you want to close the transaction. If you speak with sincerity, the person will feel a certain urgency but continue to trust you.
How to negotiate
It's time for the final negotiation. Assume that all buyers will want to bargain. This is an unwritten rule that everyone follows, particularly in the automotive world.
Be prepared. Do your research and set a price you believe in. Like many sellers, leave yourself a profit margin that can be reduced as needed. In other words, offer a negotiable price.
Keep in mind your floor price, the one you absolutely don't want to go below. It's essential you determine this even before posting your ad. This price will help you to refuse the really low bids or those made on the phone by customers who haven't seen the vehicle and aren't serious buyers.
If your buyer asks you at the outset what your best price is, take your time answering the question. Instead of going straight into a negotiating session, explain how you set the price—add-ons, accessories and repairs.
Also, use market comparisons to help the customer realize that your offer is based on current prices for vehicles similar to yours. Maybe they didn't do all their homework.
In other words, be firm with your asking price while keeping an open mind. The customer may identify a problem that needs repair. Take this into account, especially while the customer is in front of you after a good negotiating session and a serious test drive.
If the offer really is too low or the buyer is leaving, don't be offended. Keep talking and provide real evidence to support the asking price. Before you know it, the customer may turn around and say "deal!"
Easily find your next ride on Kijiji Autos
Search now