The must-have accessories for your car
By Kijiji Autos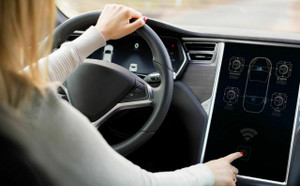 Every year I test between 70 and 90 new cars, and I'm forever amazed by the great many accessories I find in them. I'm always happy to see some of those gadgets because I don't think we could do without them.
Over the years, many of these items have become either mandatory or so common that we are no longer surprised to have them in our cars.
Backup cameras, for example, used to be optional but are now required in all new vehicles sold in Canada. In terms of safety, such options as electronic stability control, anti-lock brakes and multiple airbags are now part of the landscape, and that's a great development. Without being mandatory, Bluetooth connectivity is now almost everywhere.
Naturally, I like some accessories more than others. Here's a list of items I believe you absolutely must have in your vehicle.
·
Heated and cooled seats: Heated seats have become commonplace, and even compact cars offer them in almost all their models. Ventilated seats are less common, but worth having. Just sit on a black leather seat left in the summer sun and you'll know what I mean!
Heated steering wheel: To quote George R.R. Martin "Nothing burns like the cold." That's certainly true when you when you grab hold of a steering wheel that's been left in the cold all night. Once you have one, a heated steering wheel is a little indulgence you'll never want to do without.
Multi-zone climate control: I don't know about the passengers in your car, but my darling has the annoying habit of being cold when I'm hot and vice versa. As for my big grumpy teenager, he takes everything I say and does the opposite. Multi-zone climate control keeps everyone happy. We love it!
· Safety
360° surround view camera system: The backup camera is an important safety feature. But the ultimate is having cameras on all four sides of your car that provide a bird's-eye view of the vehicle. No more parking at an angle or too far from the curb — you can see exactly where you're going.
Adaptive cruise control: Just press a button to set your cruising speed and you'll always maintain the same distance from the vehicle in front, even if it slows down. You have to admit this is great. Coupled with a lane support system (that prevents the vehicle from unintentionally crossing out of its lane), it's almost like autopilot, which has to be monitored anyway.
Blind spot detection and surveillance cameras: Turning your head and twisting to check for oncoming vehicles are part of everyday life. You'll like having the car do that for you or seeing the image directly displayed in your rear-view mirror.
·
Internet access point: Enabling your children to connect directly to the internet in your car brings peace and quiet. Of course, you can still have DVD screens, but when the car is itself the modem, tablets and smartphones become the entertainment. You could always have a sing-a- long, but my son isn't keen.
Central vacuum: Located in the armrest, it's Ideal for big and small messes. A great find!
I've outlined just a few of the accessories you can have. The list could be a lot longer!
If you shop in the section for new vehicles offered by dealers on Kijiji, you'll find many others that can make it a joy to hit the road.
Easily find your next ride on Kijiji Autos
Search now