What you need to know about car insurance during COVID-19
By Kijiji Autos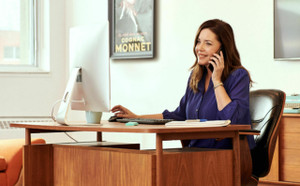 Due to the widespread effects of COVID-19, many banks and financial institutions have begun to offer mortgage deferrals and have slashed interest rates for those Canadians who are most vulnerable. As a result of this, the car insurance industry is promising discounts, rebates and deferrals for drivers to help alleviate costs and financial burdens as well.
The Insurance Bureau of Canada (IBC) is encouraging those whose driving habits have significantly changed during the outbreak or who are facing financial difficulties due to COVID-19 to reach out to their insurance provider. 
What can Canadian drivers expect from their insurance providers?
Although the options available to drivers will vary depending on their specific provider as well as their own distinct driving habits, consumers will be pleased to note that most of them will be eligible for one discount or another. In general, drivers can expect the following actions:
Deferral options

Potential discounts

Extension of coverage

Waiving non-sufficient funds (NSF) fees
Deferral options
Deferral options refer to pausing the payment of your monthly insurance premium until your stream of income goes back to what it was before COVID-19. Although there is no interest added to the deferral, please note that this doesn't exempt you from paying outright. Deferred payments will be due whenever your insurance provider so deems them to be, along with your regular payments. Simply contact your insurance provider to discuss your available options.
Potential discounts on insurance
Many IBC member companies are offering flexible payment options to Canadian drivers who are facing financial difficulties. Rather than making a payment at a later date, many are choosing to suspend cancellations. Depending on your own provider, you may be able to cancel your coverage without the standard charges that would typically apply.
Coverage extension
Some Canadian insurance providers are choosing to support frontline workers by extending coverage, free of charge, to those who are using their vehicles to deliver food, medicine and other products for commercial reasons during COVID-19. Under such policies, however, drivers have to add coverage to use their vehicle for business purposes, such as Uber. 
Waiving NSF fees
The Canadian insurance industry has decided to cover any fees they would have otherwise charged for there being insufficient funds available in your bank account. However, it's worth noting that the industry is not waiving those NSF fees charged by the banks specifically.
Although there is some disparity between the offers being provided by different insurance companies, most Canadian consumers will be able to access some version of price breaks on their auto insurance, depending on their financial situation. Simply call your insurance provider to learn about the policies they're implementing to help Canadian drivers. If your company isn't offering deferrals, be sure to compare other providers' car insurance and select an option that best reflects your needs.
Your well-being is our top priority. Consider whether in-person transactions are necessary and visit our Help Desk for more details and guidance. Follow Kijiji Autos' community safety tips for more advice about confidently connecting with dealers or sellers during COVID-19.
Easily find your next ride on Kijiji Autos
Search now