You've done it—you've sold your used car!
By Kijiji Autos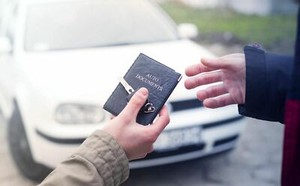 A few weeks ago, you decided to put your car on the market.
You turned to Kijiji Autos to post your advertisement, you followed all the steps in our Short guide to the perfect car photo, and you were successful—the sale has been finalized.
Better still, you got the price you were hoping for, and you could not be happier. All that's left is to be sure you tie up any loose ends before moving on to your next project. Keep in mind that selling a vehicle is a legal transaction, and as such it must be fully compliant with the law.
Once the car is sold, here's what you should have in your possession: 
· Your money, of course. The payment was made through an arrangement with the buyer, but you should ensure it was deposited into your account, if this was the method agreed upon.
· A quittance releasing you from debt: if the vehicle was covered by a loan, you are responsible for reimbursing any lender involved. As you no longer have the property in your possession, you will face serious problems if you don't pay off the loan. Even worse, if you find yourself in financial difficulty, you'll put your buyer in a precarious position, as the vehicle has now legally changed hands. The buyer could lose the vehicle and end up claiming a large sum of money from you.
· The transaction record issued by a government agency. The vehicle registry office where you transferred ownership should have issued a document confirming you sold your vehicle. Store it in a safe place, just in case.
· Your refund on the license plates, if applicable. Plate renewal payments come due at different times of the year. Depending on the date of your sale, you may be able to either transfer your plates to your new vehicle or obtain a pro-rated refund for the remaining portion of the year. Ask about it!
· A sales contract is unnecessary when a sale is made between two individuals. Normally, the official ownership transfer record is enough. However, if you feel a contract is needed, particularly if you wish to put certain aspects of the sale in writing, you're free to do so, but there is no legal requirement.
Your responsibility
Once the car is sold, your responsibility as its past owner is minimal. In fact, in the case of a sale between two individuals, you assume no aspect of its warranty, unlike a sale made by a dealership. If the vehicle has a problem, or if the new owner simply doesn't like it, you're in no way responsible.
Unless you've sold your car to a friend, it's recommended that you keep the buyer at arm's length. If you have too much contact and problems arise with the vehicle, the buyer may try to hold you to account, but you have no obligation in this regard.
There's one notable exception to this rule: hidden defects. If the vehicle has a problem you were aware of that affects its operation and would have been difficult if not impossible for the potential buyer to detect (an issue that only occurs in cold weather, for example), you may be responsible for its repair. However, it must be proven that you knew about the problem and sold the vehicle without disclosing it.
If you were open and honest and conducted the transaction by the book, only two things remain for you to do: close your ad on Kijiji by posting that the vehicle has been sold—and use your profit to start shopping for your next vehicle!
Easily find your next ride on Kijiji Autos
Search now