3 unassuming cars with lots of speed
By Kijiji Autos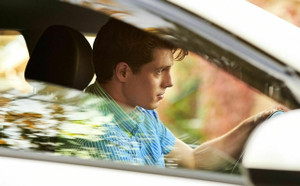 Some of the biggest surprises in life often come in small packages. In the world of automobiles, these are referred to as sleeper cars. Typically, these are top-tuned cars with souped-up engines and completely pedestrian exteriors.
Your well-being remains our top priority. Please seriously consider whether in-person meetings are necessary and visit our  for more information.
This article isn't meant to encourage anyone to exceed the speed limit or break any road laws. We'd like to celebrate some vehicles that often don't get a second look. These three exceptional vehicles will give you a good idea of just what a sleeper car can be.
 MAZDASPEED 3
Produced from 2007 until 2013, most remember the MAZDASPEED 3 as a performance-enhanced version of the popular Mazda 3. This six-speed sports hatchback produces a power output of 263 HP, more than enough to leave others in the dust. Generally well-regarded for its excellent balance, strong fuel economy and affordable value, the car achieves all this with front-wheel drive.
Despite its seemingly average hatchback appearance, the MAZDASPEED 3 is without a doubt a real sleeper car. Models produced before 2010 are often considered the more powerful options, with the ability to accelerate from 0 to 100km/h in just over six seconds.
Specifications:
HP: 260 HP
0-100 km/H: 6.2 sec
Top speed: 250 km/H
Km/L: 10.3 km/L
 i3
Although it only has a top speed of 150 km/H, the BMW i3 is an exceptionally powerful vehicle thanks to its electric engine. Positioned directly over the rear-wheel drive, the engine's torque is capable of 250 N-m, which makes the BMW i3 a seriously fast car. As the winner of two World Car of the Year Awards, it's clear that this is a car worth considering if you're looking for something with a little more oomph.
Specifications:
HP: 170 HP
0-100 km/H: 7.2 sec
Top speed: 150 km/H
 V70 R
For a station wagon, the Volvo V70 R truly does it all with a 300-horsepower 2.5-liter turbo five-cylinder engine and all-wheel drive. Like all of Volvo's other R models, the V70 R is outfitted with the highest performing engine of the line-up. Even though this vehicle might not be able to out-handle some other station wagons, its quirky design and unexpected power certainly make up for it. At first glance, it's certainly hard to imagine this station wagon could have that much under the hood, and that's what makes it such a memorable sleeper car.
Specifications:
HP: 300 HP
0-100 km/H: 5.9 sec
Top speed: 250 km/H
Km/L: 12.4 km/L
Offering so much power in such an unexpected design, these three sleeper cars are really something special. Car lovers can't deny the benefit of knowing their vehicle has a little bit of extra kick. If you're looking for a performance-enhanced hatchback or station wagon of your own, there is a wide selection of affordable vehicles available on Kijiji Autos. Start browsing today, and message a dealer to go for a thrilling test drive.
Easily find your next ride on Kijiji Autos
Search now