5 Things to consider when buying an electric car
By Kijiji Autos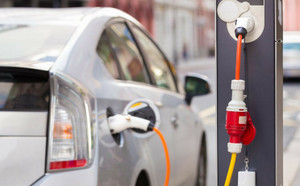 Catherine McKenna, Minister of Environment and Climate Change, believes that electric cars are part of the solution to this problem. There are plenty of stories about the positive impact electric cars have on the environment. As a consumer, though, you should also consider how it'll impact your life.
Here are five things to think about before jumping onto the electric vehicle (EV) or plug-in hybrid bandwagon.
1. Cost of power
Even though you can charge up at public stations, potentially at no cost, electricity isn't free. Similar to pulling up to the pump, there's a cost every time you plug in. Whether you're topping off or filling up, you should still be concerned about emissions – more specifically, the amount of greenhouse gas (GHG) generated to produce the electricity your vehicle needs. The Canadian Automobile Association provides a  to help you figure out what your energy costs would be based on how much you drive and where you live.
2. Selection of cars
While almost every car company now offers an eco-friendlier model, there are fewer of these cars available compared to those with an internal combustion engine than both the EV and plug-in hybrids. Battery vehicles include the following makes and models:  i3, Chevrolet Spark EV,  Focus Electric, Kia Soul, Mitsubishi i-MiEV,  LEAF, Tesla Model S, and Tesla Model X. There are even more options available if you're willing to consider plug-in hybrids, such as the prolific Toyota Prius and the McLaren P1, the world's first hybrid supercar.
3. Government incentives
Car manufacturers may advertise their electric vehicles by highlighting incentives available from the government. Currently, only three of the country's provinces and territories offer any type of incentive: British Columbia, Ontario, and Quebec. Running on Green Power – Quebec's program – offers rebates of up to $8,000 on the purchase or lease of an EV or plug-in hybrid. They also offer a rebate of up to $600 for purchasing and installing a charging station at your home. These programs have a lot of requirements so make sure to read the fine print!
4. Access to charging stations
While plug-in hybrids have a failsafe in place – a traditional gas-powered tank – EV cars don't offer a backup plan. When your car needs juice, you need to find a charge. Canada currently has over 3,700 EV chargers. Charging levels make a huge difference, with empty battery charges ranging from 8 to 15 hours on Level 1, and 20 to 60 minutes on Level 3. Given how much you'll be driving, having access to these stations and the time available to recharge along your route needs to be an important consideration.
5. Maintenance costs
Forget most of what you know when it comes to car maintenance for electric vehicles. Oil changes? Gone. Spark plugs? No more. Exhaust issues? Uh … there is no exhaust system to experience issues. Brakes last longer thanks to regenerative braking, where energy gets harnessed back into the battery. This sounds great, right? You'll still have to keep an eye on your tires, and there are fluids that need to be changed. The biggest expense from a repair standpoint would be replacing the battery. This can cost several thousand dollars and is important to keep in mind.
With an ever-growing array of model choices, more and more charging stations being built to accommodate a larger fleet of EV drivers, and the desire to support the fight against global warming and climate change, electric cars represent a way to make a conscious – albeit expensive – decision to make the world a better place, one kilometer at a time.
Easily find your next ride on Kijiji Autos
Search now