Buying a car during COVID-19
By Kijiji Autos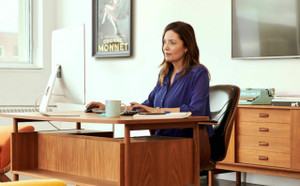 Because of COVID-19, much of life as we know it has been put on hold. If you were in the middle of shopping for your next car, you can continue the buying process by staying extra vigilant and only meeting dealers and private sellers with care. 
If you're wondering how to move forward with your car-buying journey, here are some answers to some commonly asked questions:
Can I still buy a car during COVID-19?
Yes. The real question is not if you can buy a car, but whether you can continue looking for a car if everything is closed and you're staying at home. Most dealerships across the country are open but have limited hours and only see customers by scheduled appointment. As some provinces begin to lift restrictions, you'll find it becomes a lot easier to visit a dealership.
What else are dealerships doing to protect their employees and customers? 
Dealerships all over Canada are taking responsibility for the community's wellbeing in many ways. Although dealerships aren't considered an essential service, many have opted to stay open. Apart from their adjusted business hours and showroom closures, dealers ensure they thoroughly clean and sanitize all test models before and after every test drive. Employees are also mandated to uphold strict hygiene practices and maintain at least two metres of distance from their customers. Some dealerships even offer contactless payments.
Is it safe to test-drive a car?
Following Health Canada's stay at home orders is the best way to ensure your continued wellbeing, so we recommend only leaving the house when absolutely necessary. Many dealerships and automakers offer virtual test driving, but if that's not available, test-driving the car in person may be the only option. If that's the case, here's what you can do to stay secure:
Set your expectations with the seller about sanitizing the vehicle before you meet

Keep at least two metres of distance with the seller. While driving, make sure they are sitting in the backseat

Wear personal protective equipment

Don't leave the house if you or someone in your household feels sick
What are dealers doing to uphold Health Canada's guidelines?
We're proud to say that the Kijiji Autos community is doing its part to maintain the security of both buyers and sellers. As part of the ongoing effort to allow transactions to continue as normal, you can easily see the services that are available online from dealers and individual sellers. An intuitive list of icons is displayed on all listings, showing you what's available, such as:
Online financing – for online assessment and approvals

Delivery options – to minimise social interaction

Online purchasing – to complete the entire purchase process from home

Showroom by appointment only – to reduce traffic

Video chat – to reduce in-person visits

Virtual appraisal – to assess vehicles through photos or video

Payment deferrals – to provide flexible financing

Service open – to ensure your vehicle is maintained

Pick-up and drop-off service – to reduce the need to leave home
Shopping online for your future car has never been easier with our advanced search functions that help you narrow down your search by model, year, transmission type, price and more.
Where can I find more information about buying and selling a car during COVID-19?
For more information about how to buy a car with confidence during COVID-19 restrictions, check Kijiji Auto's COVID-19 guidance page and our community safety tips. We also encourage buyers and sellers to familiarize themselves with Health Canada's coronavirus prevention and risk guidelines.
Your well-being is our top priority. Consider whether in-person transactions are necessary and visit our Help Desk for more details and guidance. Follow Kijiji Autos' community safety tips for more advice about confidently connecting with dealers or sellers during COVID-19.
Easily find your next ride on Kijiji Autos
Search now