How to plan a classic Canadian road trip in your hybrid or electric car
By Kijiji Autos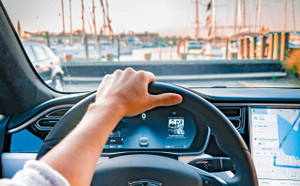 From the Atlantic seaboard to the vast expanse of the Pacific ocean, the beauty of Canada's landscape has beckoned drivers to explore the country, inspiring some of the most epic road trips. If you want to add your name to the growing list of cross-country travelers, here's how you can prepare for your electric car road trip:
Get a map of charging stations
There are many more gas pumps in this country than there are charging stations, but new stations are popping up all the time. That being said, you can design your travel circuit using an Electric Vehicle (EV) trip planner or map to find stations along the way.
Download an app
You can find a great number of interactive apps that will locate over 50,000 charging stations across the country. Simply type in "EV stations" in your Google Maps app or take advantage of your car's app. Looking for something a little more detailed? Check out:
PlugShare

ChargeHub

ChargePoint
Knowing where in the country you can power up will give you a better idea of how far you can travel on a single charge.
Find out how far your car can travel on a single charge
This is a pretty important step. Depending on the age, model and type of electric vehicle you have (battery-electric, plug-in hybrid electric or hybrid electric), your car's range will differ.
For example, the Hyundai Sonata Hybrid (a plug-in hybrid electric) can go about 965 km on both battery and gas power before it needs to charge up. A Tesla Model 3 (a battery-electric vehicle) can travel from 402 to 518 km on a single charge). The Honda Civic Hybrid can deliver a range of 547 km on combined electric and gas.
Discover hotels with charging stations
If your trip takes you through cities like Vancouver, Calgary, Toronto and Montreal, you can charge your car and give yourself a much-needed rest at some of the various hotels that offer charging stations in their parking lots.
Be one step ahead of the weather
Travelling throughout Canada at any time of year is bound to give you an experience you'll never forget, but it's not a bad idea to plan ahead for a possible storm, blizzard or heatwave. Extreme temperatures can overwork and diminish the battery pack, so if you're planning your trip in the summer, try to find motels or hotels that will give your car a bit of shade when parked. If you're driving in the winter, try to find a hotel that offers underground parking.
Create an awesome playlist
Road trips are meant to be enjoyed, so why not create the ultimate playlist that will become the future soundtrack of your memorable journey? Not sure what songs to add to your queue? Both Spotify and Apple Music have hours of curated road trip playlists for all ages.
Enjoy the ride
With your EV Canada trip planner app and some awesome tunes, you have a life-changing experience ahead of you. Don't forget to stock up on snacks, and enjoy your electric car road trip!
If you're looking to buy an electric car in your area, start your search with Kijiji Autos.
Easily find your next ride on Kijiji Autos
Search now