Drive in style in one of these 10 popular luxury coupes
By Kijiji Autos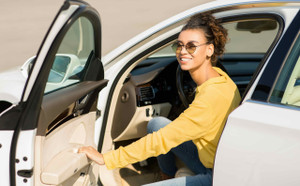 Luxury can come in any type of vehicle, and has four features – performance, style, comfort and technology.
Performance means the vehicle is produced with quality, with long-term reliability and enjoyment in mind. Style can be the classic look of a brand like Mercedes-Benz, or the iconic look of a Porsche. Comfort is enhanced by ride-control features that give a smooth ride and well-appointed interiors made of high-quality materials. Technology aids the driver with parking assistance and a 360-degree sensor, among many luxurious touches.
There are many similarities between a coupe and a sports car. Both tend to have two doors and be lower to the ground and lighter than other models. A coupe with a high-powered engine and aerodynamic design is essentially a sports car.
What constitutes a sports car is up for debate. In essence, they are built for speed, stability, greater handling and superior maneuverability and agility for an enhanced driving experience.
Some of the makers of the best luxury cars are also the best luxury sports cars brands and include BMW, Porsche, Lamborghini, Alpha Romeo, Aston Martin, Jaguar, Lexus and Audi.
Want to know which luxury coupes are on the market? We have a list of 10 popular luxury coupes for you, in no particular order. 
1. BMW 4 Series
The BMW 4 Series gives you a choice of hardtop coupe or soft-top convertible. Other choices are a turbocharged four-cylinder or a turbocharged inline-six engine, with both offering rear- or all-wheel drive. The interior offers intuitive controls, with a digital gauge display and lots of infotainment technology. The BMW 4 series style comes at the price of a rear seat that is a little cramped.
2. Lexus RC 350
The Lexus RC 350 has been available since 2015 and has undergone a few updates through the years. This coupe tends to value comfort over sporty performance, and its interior is more comfortable and quieter than many of its competitors. Its power comes from a 3.5-liter non-turbocharged V6 engine with 311 horsepower which sends power to the rear wheels through an eight-speed automatic transmission. Rear-wheel drive is standard, and all-wheel drive is available.
3. Audi R8
The Audi R8 is considered a supercar because it has 600 horsepower. Usually, supercars are more difficult to handle because of all that power, but the Audi R8 is comfortable enough for everyday driving. That is because it has a roomy interior and a well-tuned suspension. It is available as a two-seat coupe or convertible and has the option of all-wheel drive, for added security to its handling.
4. Jaguar F Type
The Jaguar F Type is known for its high performance, excellent handling and agile maneuvering. It comes with a four, six or eight-cylinder engine. The Jaguar F-Type R coupe comes with a V8 supercharged all-wheel-drive engine that can take you from 0 to 100 km in just 3.7 seconds. Some luxurious interior touches include leather and suede seating, with seat memory for continued comfort and a function for door mirror adjustments.
5. Ferrari California
The Ferrari California ceased production in 2017, but it represented a lot of firsts. It was the first Ferrari with a 7-speed dual-clutch transmission, the first hard-top convertible with a folding aluminum roof and the first to have a multi-link rear suspension. The 2010 Ferrari California is rear-wheel drive with a 460-horsepower 4.3 L V8 engine for high power and performs with a smooth ride and responsive steering.
6. Audi TTS
With optimal conditions, the Audi TTS can reach speeds up to approximately 249 km/hour, thanks to a turbocharged 2.0-litre four-cylinder engine that delivers 228 horsepower. The Quattro all-wheel-drive system, seven-speed automatic transmission and responsive handling of the Audi TTS give the driver great control in a variety of driving conditions. The cockpit is fully digital. It comes with many luxury features including heated and power-adjustable front seats.
7. Porsche 911
Whether a coupe or convertible, the Porsche 911 maintains the classic Porsche design. It can reach speeds of over 300 km/h with a seven- or eight-speed transmission and there is a choice of engine. The base model comes with a 3.0-litre twin-turbocharged flat-six-cylinder engine that delivers 379 horsepower. The interior offers refined appointments: four seats, with two bucket seats available for the back.
8. Cadillac ATS
The Cadillac ATS was produced between 2012 and 2019 as Cadillac's foray into the world of the performance coupe. The interior is well appointed, but very tight with a small rear seat and trunk. It comes with a choice of three engines which are a 2.5-liter four-cylinder, a 3.6-liter V6, and a 2.0-liter turbo four-cylinder engine along with a choice of rear- and all-wheel-drive powertrains.
9. BMW M4
The BMW M4 is equipped with a six-cylinder twin-power turbo engine with 425 horsepower, and comes with both manual and automatic transmission. This gives them the power to hit 250km/hour and accelerate from 0 to 100 km/h in 4.6 seconds. As well as performance and speed, it offers precise handling and comfort. The interior is luxuriously appointed and boasts seats that are 10-way power-adjustable with lumbar support.
10. Aston Martin Vantage
The Aston Martin Vantage is considered a European coupe, with seating for the driver and one extra passenger. For a sports car, the seats are spacious and offer ample head and legroom. You get a choice of two powerful engines, a V8 or V12. With all of that power it is good that it has excellent handling. The cabin is filled with elegant finishes and designer materials.
Kijiji Autos can help you find a luxury coupe or sports car. No matter your level of knowledge, you can use our resources and tools to find the vehicle you want. Some of those resources and tools include Price Analysis where Carfax Canada provides Kijiji Autos with an estimated price based on a number of different factors according to the vehicle's available history, Saved Search, where you can save your search criteria and get notifications when new ads match that search criteria.
Kijiji Autos helps you connect with a dealer easily and with confidence that you have the information you need to make the right choice.
Easily find your next ride on Kijiji Autos
Search now