Race car driver Samantha Tan's tips to maintain your car and make it look good
By Kijiji Autos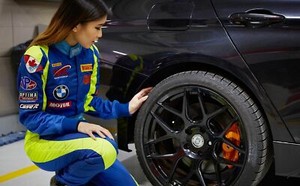 So, you've bought your car – now what? Learning how to maintain your car throughout the year can be tough, especially for first time or young car owners who haven't had to do it before. On top of that, costs can really start to add up once you realize what you'll need to keep your newly purchased car in good shape.
Before I became a professional racecar driver and was around cars for a living, I also didn't know where to start. Since then, I've gained a ton of experience in my career that can help car owners keep their vehicles in tip top shape, whether your car is brand new, or new-to-you.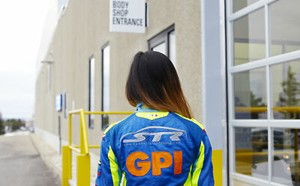 Invest in your tires
You might not realize this, but tires are the most important part of any car because they are quite literally your only piece of contact between the car and the road. When I am on track in my racecar, this is particularly important – feeling what the tires are doing lets me know how much grip I have and helps me decide how to drive. For the average driver, grip is equally important!
Temperature affects tires tremendously so I make sure I get the right types for each season. For example, in the winter, make sure you get winter tires (not just all-season, they are really just three-season tires!).
Winter tires allow you to get the maximum amount of grip under icy conditions and will also keep you, and your car, safe. Once the snowy season has passed, I switch over to summer-specific tires. There are actually over 1.1 million listings for tires on Kijiji, covering a variety of makes and models, so you'll definitely be able to find exactly what you need no matter the season.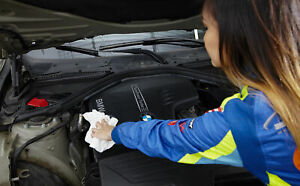 Get regular oil changes
Regular oil changes are probably the most inexpensive way to ensure your engine lasts a long time. Whether it's my street car or my race car, I make sure I have my engine oil and filter changed regularly. This is typically every three months for the average driver, but it varies based upon how many kilometers I've driven since the last oil change.
Search manufacturer parts
One of the nice things about being a racecar driver is I have a team of experienced mechanics and engineers working on my car, both before and after I take the racecar out on track. While they work, I watch from afar and try to learn about how everything works together – I watch them working on the engine, suspension, transmission, fuel pumps, and the computer unit. These little lessons help me develop and hone my skills, because when I'm driving my normal everyday car, I am better able to determine if something isn't running properly.
Now I know not everyone has this kind of team, but if you do sense something is wrong, definitely go right to a repair shop or garage. Although I wholeheartedly recommend using genuine parts from the car manufacturer, they may not be affordable for everyone. Many people may not realize that there are thousands of used, but still very good, original manufacturer car parts available on Kijiji. In fact, there are over 500,000 auto parts available at any given time so before buying it from a manufacturer dealer or your garage, you can save a lot by searching online first!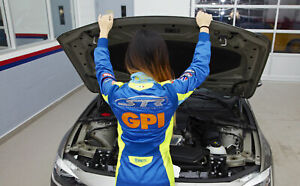 Change your rims
Once you've got maintenance down pat, you may also want to dabble in enhancing the performance of your vehicle.
Wheels and rims can completely improve the look of a car, and when young drivers ask me where to start with enhancements, this is where I point them. I like my racecars to look their best when they're on and off the track, and new or young drivers should feel no different! Wheels just finish the look.
Many people who have recently purchased a car will sometimes not like the look of the rims that came with it, resulting in many brand new or gently used rims available to buy second hand. The great thing is that while certain wheels may not look great on one car, they could look amazing on another make or model. And with rims being among the top searched for and viewed ads in the Autos & Parts category, you have a lot to choose from and be creative with. The one thing to keep in mind while searching is to check that any rims are compatible with your car's specific bolt pattern.
Just because you're new to the car world, doesn't mean you can't navigate it like a pro – and now you can! By working with your budget and not against it, you can not only take care of your car throughout its whole life, but you might just make it the envy of other drivers on the road! Visit Kijiji Autos for more tips on maintaining your vehicle.
Easily find your next ride on Kijiji Autos
Search now