Here's how to sell your car easily
By Kijiji Autos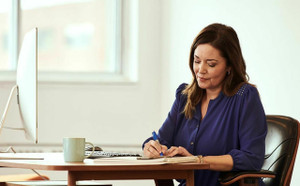 If you're wondering, "How much should I sell my car for?" remember that most buyers are filtering their searches by price. That means that your car's year, make and model are often not the most important things on a buyer's list of priorities. Make an honest assessment of your car, and be reasonable with your asking price. Buyers can easily check out the Carfax value of your vehicle. Find the right balance between a fair price and a good deal, and you might just attract the right person. This helpful car pricing guide suggests looking at similar cars for sale to compare asking prices.
How to blow the competition away with awesome photos
If you need to sell your car in a hurry, chances are you don't have all the time in the world to take your car to be meticulously shampooed and professionally photographed. All you need is your smartphone, a regular car wash and a bit of a tidy on the inside. Understanding how to shoot your car and at what angles doesn't hurt. Check out this car photography how-to for more details on how to take awesome photos.
How do I write an honest and visually appealing description?
Make it as easy as possible for a buyer to see all the important information. This top 10 suggests using bullet points to list the critical details that appeal to a buyer's short attention span and appreciation for brevity. At the same time, be honest and upfront about any issues the car has. Buyers like knowing all the nitty-gritty details before having to ask.
Contact a dealer
Are you having a hard time finding a buyer in your friendship group or online ads and running out of time? We highly recommend taking your ride to a dealer. Opt for a dealership that specializes in your particular make—they are more likely to give you an offer. An offer isn't guaranteed, but we can help with that (keep reading below).
Kijiji Autos is here to help sellers like you find the right buyer. That's why you can contact a car dealer directly through us.
Boost your car's exposure
Do you really want to sell your car? Increase your ad's chances of being seen by more people when you spend just a little bit of money to have your ad featured at the top of classified lists. Paid options are helpful and effective.
Selling your car quickly isn't rocket science. With these easy-to-follow guidelines, you'll boost your chances of a successful sale. For more sage advice on selling your vehicle, check out these car sale ad must-haves. Are you in a hurry to sell your vehicle and buy your next dream car? Kijiji Autos has the best new and nearly new vehicles in your area.
Easily find your next ride on Kijiji Autos
Search now