Tips to lengthen your car's lifespan without overspending
By Kijiji Autos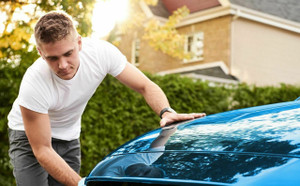 Whether you're saving up for something special or trying to be more wary of daily costs, living on a budget can be difficult. Owning a vehicle can make matters even more complicated thanks to rising fuel costs and potential repairs. Is there an easy way to guarantee that your car operates efficiently for the years to come? Luckily for you, a little bit of effort can go a long way.
Your well-being remains our top priority. Please seriously consider whether in-person meetings are necessary and visit our  for more information.
By paying close attention to some important aspects of your car, you can easily lengthen its lifespan. We'll show you some simple maintenance practices that you can employ to keep your car working its best without going over your budget.
Driving habits
Living on a budget or not, refining your driving habits is something that every motorist should do. Smoothing out your habits behind the wheel can reduce general wear and tear while increasing your fuel efficiency. You can extend the life of your brakes by avoiding any screeching stops—survey the road ahead of you and drive accordingly.
Fluids
Regularly checking the levels of fluids in your car will pay off in the long term. Check your engine oil once every couple of weeks by removing the dipstick. If you notice that there isn't enough oil, or the existing oil looks dark and dirty, then consider taking in your vehicle for an oil change. The engine oil is the lifeblood of your car, so make sure it looks healthy.
In addition to this, routinely monitor and top off your coolant fluid, maintaining a proper 50:50 ratio between distilled water and antifreeze. Check your brake fluid whenever you opt to get an oil change and consider getting the brakes flushed or bled if the fluid is running dark.
Filters
Your vehicle has several filters that should be checked and changed periodically. The oil filter is responsible for removing dirt and debris from the oil that may cause damage to your engine. An easy way to keep track of this filter is to have it replaced every time you take your car in for an oil change.
In terms of air filters, there are two: an engine filter and a cabin filter. If the engine's air filter is dirty, it will cause your engine to work harder than it needs to, decreasing its daily performance and causing serious long-lasting damage. Although it won't necessarily affect your vehicle's performance, the cabin air filter needs to be replaced for your own health's sake.
Tires
You can improve your car's ride, have a safer drive and save money by routinely checking on the condition of your tires. The first and easiest step is to inspect them monthly to maintain the right air pressure. If your air pressure is off, it will cause unnecessary wear, increasing the chance of a blowout. Have your tires rotated, balanced and aligned by a technician throughout the year. This will have them performing their best and improving your vehicle's fuel efficiency.
By monitoring and maintaining these various parts of your car, you can greatly increase its lifespan. These budget-friendly tricks will help you save money for what matters most to you. If you're looking for a new or nearly new vehicle at an affordable price, check Kijiji Autos today.
Easily find your next ride on Kijiji Autos
Search now