10 electric vehicles coming to Canada
By Kijiji Autos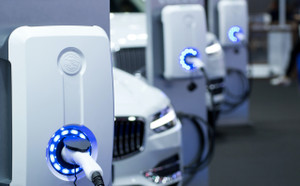 It is no secret that electric vehicles (EVs) are becoming more popular as technology advances. Convenience, low operating costs and environmental impact are just a few reasons why more and more Canadians are purchasing hybrid and electric cars. As the demand continues to expand, so does the market.
There are more options than ever before for electric vehicles in Canada. What better time could there be to look at some of the upcoming electric cars making their way to the Great White North? In no particular order, here are 10 electric cars in Canada in 2022.
1. Hyundai Ioniq 5
The first demo models of the new Hyundai Ioniq 5 already arrived in late 2021. However, with a first-quarter release, this SUV is one of the most exciting EV arrivals. With one of the fastest charging speeds out of all mainstream brands, the Hyundai Ioniq 5 is also one of the largest electric vehicles on the market thus far.
Check out our top picks for electric vehicles that are great for families.
2. Kia EV6
The Hyundai Ioniq 5 will have a direct competitor in early 2022 with the Kia EV6. Both vehicles share similar bonuses being corporate cousins of one another. However, the Kia EV6 does boast a GT version that will likely challenge some of the zippiest electric crossovers on the market, including the Ford Mustang Mach-E GT.
3. Cadillac Lyriq
Cadillac's first 100% electric car and the first luxury electric vehicle from an American automaker is the Cadillac Lyriq. Orders for the 2022 launch have already been sold out, proving how excited Canadians are for this pricey vehicle. Thankfully, Cadillac is preparing for large orders moving ahead.
4. BMW i4
One of the few new electric sedans hitting the Canadian market is the BMW i4. The all-electric version of the BMW 3-Series offers a sleeker design and hatchback body. Launching in early 2022, the BMW i4 will come in two powerful options with 335-horsepower or 536-horsepower bases.
5. Tesla Cybertruck
Expected to land in Canada for 2022 is the long-awaited Tesla Cybertruck. The unique-looking electric truck made waves when it was revealed back in 2019. Most interesting is the grand promises of hitting highway speeds in under three seconds and offering a driving range as far as 800km per charge.
6. Toyota BZ4X
Toyota caught up with the new wave of electric vehicles when they announced the Toyota BZ4X in 2021. Supposedly the first of Toyota's seven-vehicle BZ lineup, the electric SUV is expected to begin production and sales in mid-2022.
7. Genesis GV60
Genesis, the Korean luxury brand is going all-in on electric vehicles promising to be emissions-free by 2030. The Genesis GV60 will be the company's first electric car in Canada. Although you wouldn't tell by looking at it, the Genesis GV60 also shares its platform with the Kia EV6 and Hyundai Ioniq 5.
8. Mercedes-Benz EQS
Looking at the next models Canada wouldn't be complete without exploring the Mercedes-Benz EQS. The German automaker brings its own unique luxury brand to the electric sedan market with this speedy and agile vehicle. Meanwhile, expect to find some futuristic finishes loading the interior of this luxury EV.
9. Vinfast VF 9
Vinfast may be young in the automaker business, but they expect to make waves with their new electric Vinfast models. The Vinfast VF8 and Vinfast VF9 are expected to hit Canadian shores in 2022, with more models to follow later. The reasonably priced SUVs offer five and seven-seating respectively as well as other bonuses of being a "VinFirst Pioneer".
10. Subaru Solterra
Finally, on our list of electric vehicles Canada 2022 is the Subaru Solterra. Sharing a platform and concept with the Toyota BZ4X, this electric SUV will also arrive in summer 2022. All-wheel drive will be standard, while the interior is an entirely unique design.
Curious about charging times? We compared the top 10 electric cars in the market to find out how long it takes to charge an electric car.
Easily find your next ride on Kijiji Autos
Search now