10 Popular Car Brands in Canada
By Kijiji Autos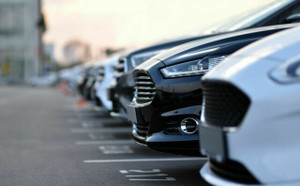 Kijiji Autos is here to help you decide what vehicle is right for you by providing all the information you need to make an informed decision. There are over 30 car brands available in Canada, and we'll break down which ones are the best and why you should consider them for your next car.
Here are the top 10 best car brands in Canada, in no particular order:
Brands known for reliability
When people are looking to buy a car, one of the first things they look for is reliability. Ideally, you want a car that will last a long time and not let you down. The criteria that go into reliability are the safety ratings, vehicle resale value, recall history, make and model reputation and the average repair costs. These are the most reliable car brands:
1. Mazda: View the always-popular Mazda 3.
2. Lexus: Read why the Lexus NX 300h continues to be a top seller. 
Brands known for luxury
Luxury car brands have high-end features that go beyond what's considered a necessity. These would be elements like sumptuous interiors, superior performance capabilities and the latest safety and technology features.
3. Audi: View the high-tech Audi A5.
4. Acura: Check out the luxe Acura ILX.
Brands known for value
Vehicles that give you value for your money are not just reliable, but they perform well and don't cost much to run and maintain. What car owners consider when talking about value is a reasonable price for a good range of safety and convenience features.
5. Volkswagen: The Volkswagen Jetta continued to be a top choice.
6. Mitsubishi: Browse Mitsubishi Outlander features.
Brands known for comfort
Comfort is an important consideration, especially if you spend a lot of time in your vehicle daily, or go on long trips. What contributes to comfort is ride quality. For a smooth drive, a car should absorb bumps in the road, and there shouldn't be excess noise from the engine, wind or the road. The comfort of the seats themselves is important, as well as the support they provide and the adjustability options.
7. Subaru: Check out the Subaru Legacy for a comfortable ride.
8. Nissan: A popular model is the Nissan Murano.
Brands known for driving quality
Qualities that each of these brands offers is a smooth driving experience and good handling. Some characteristics that make for good drivability are agility, which is a matter of weight balance that allows for quick direction changes, steering that's responsive and controllability, so there's no unintentional understeering or oversteering. All of these combined make for a fun drive.
9. Chrysler: Check out the smooth-riding Chrysler 300.
10. Ford: Browse the fun-to-drive Ford Expedition.
To find out more about these top 10 brands and the choice of models they offer, check out our wide range of new and used vehicles. Browse Kijiji Autos to find the right car for you, close to home.
Easily find your next ride on Kijiji Autos
Search now