3 compact cars with lots of power
By Kijiji Autos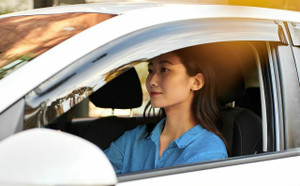 Although these vehicles might not be the most powerful on the road, when you compare their strength in relation to their size—they pack a serious punch.
Your well-being remains our top priority. Please seriously consider whether in-person meetings are necessary and visit our  for more information.
What are the advantages of owning a small car?
Compact vehicles have an array of advantages and can often offer even more perks than their larger counterparts:
1. Lightweight: the lighter your vehicle, the more impressive its handling. It's much easier to get a small car to change direction and accelerate.
2. Compact build: driving in a smaller car means you're closer to the road and your surroundings—you get a better feel for what you're doing and where you are.
3. Fuel efficient: the smaller your car is, the less fuel it will need to operate at its best. Additionally, smaller vehicles often cost far less than larger ones upfront.
What are the disadvantages?
Despite offering better fuel efficiency and better handling, smaller cars aren't better in every regard:
1. Smaller cars are typically noisier because there is less standing between the driver and the engine.
2. A shorter wheelbase means that some smaller vehicles are less stable when driving in a straight line.
3. A small car often only has three doors, meaning these vehicles don't offer the same sort of ample storage space, nor leg and headroom that larger cars have.
If you think a compact car might be right for you, here is a small selection to choose from.
Ford Fiesta ST
With a tight turn radius and quick reaction, the Ford Fiesta ST is an excellent small car that's perfect for city driving. Although it doesn't have a particularly high-powered engine, this compact car offers great fuel economy and reliability.
Honda Civic LX
Often considered one of the best all-around compact cars, the Honda Civic LX is almost completely focused on efficient performance. Officially rated at 7.8 L/100km, this small car offers fantastic fuel economy. Although the steering is sturdy, some find that it isn't as sporty as the Fiesta ST or similar models. Thanks to its glowing reputation, it's not too difficult to find a Civic at a reasonable price.
Chevrolet Volt LT
Available as a 5-door hatchback with a plug-in hybrid drivetrain, the Chevrolet Volt LT lets you travel farther while remaining environmentally conscious. With an impressive amount of space in the interior, you won't feel like you're in a small car while driving the Volt. Reaching up to 100 km/h in 8.4 seconds while only consuming an average of just 3.7 L/100 km, this car's power is impressive.
This is just a small selection of the types of small cars available today. From Sedan to Hatchback to Coupe, there are an abundance of designs with their own benefits to best fit your needs. Message a dealer directly on Kijiji Autos to find the compact car for you.
Easily find your next ride on Kijiji Autos
Search now